ALL NEWS
2019 Karjala Cup. Russia - Finland - 3:4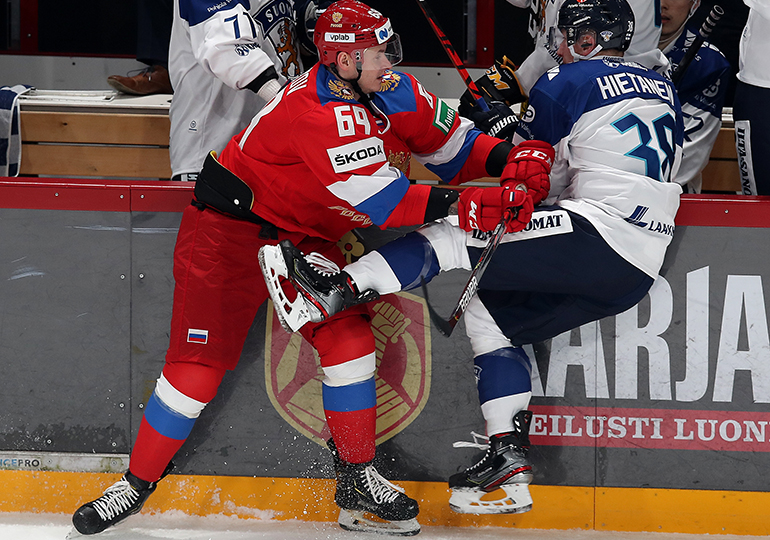 The senior Russian national team suffered a narrow 3:4 defeat to Finland in the opening match of the 2019 Karjala Cup in Finland.

Damir Sharipzyanov opened the scoring in the first period, before Finland struck back with two goals in the second stanza. Making a comeback, defenseman Rushan Rafikov then struck twice, but the Finns netted two markers in the third period to run out 4:3 winners.

Russia will next play on Saturday against Sweden at the Hartwall Arena.

Match protocol:

Russia - Finland - 3:4 (1:0, 1:2, 1:2)

Goals:

1:0 Sharipzyanov (Burdasov, Kuzmenko), 05.29
1:1 Pesonen (Lehtonen, Manninen), 30.18
1:2 Manninen, 32.42
2:2 Rafikov (Zhafyarov), 33.20
3:2 Rafikov (Burdasov, Okulov), 45.21
3:3 Aaltonen (Rajala, Hietanen), 47.21
3:4 Pesonen (Puljujarvi, Pokka), 50.53

07.11.2019.