ALL NEWS
25 years of women's ice hockey in Russia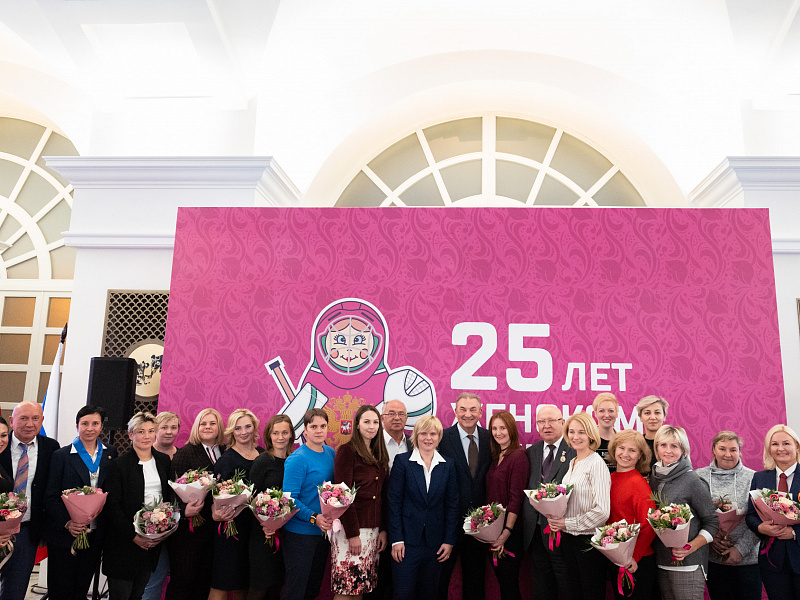 On October 8, a celebratory evening took place at the Ice Hockey Museum in Moscow dedicated to the 25th anniversary of women's ice hockey in Russia.

In accordance with the event, a "Beauty on the Ice" exhibition was opened which is dedicated to the development and achievements of Russian women's ice hockey, and Russian Ice Hockey Federation President Vladislav Tretiak gave awards and extended his gratitude to guests.

A medal in the name of Anatoly Tarasov was awarded to Valery Shantsev, who founded one of the leading Russian women's ice hockey clubs - SKIF. The organisation has become Russian champions eight times and winners of the European Champions' Cup on two occasions.

The award for "Loyalty to Ice Hockey" was given to the permanent HC SKIF president Sergei Kolotnev, long term HC Tornado director Alexander Skalozubov and women's ice hockey legend, long term captain of the Russian national team Zhanna Shchelchkova.

The RIHF president expressed his gratitude to successful athletes Maria Barykina, Irina Gashennikova, Maria Onolbaeva, Anna Shchukina, Alexandra Kapustina and others, and also representatives of women's ice hockey clubs.

During the event, the participants watched a video clip dedicated to the history of the development of women's ice hockey in our country. The evening ended with informal conversation.

Vladislav Tretiak, Russian Ice Hockey Federation President:

- Women's ice hockey has always been important for me, because my mother played Russian hockey and I remember how I tried to break her stick as a child but I couldn't do it - it was made of cane. In 1994, girls switched from ball hockey to hockey with pucks, and they soon began achieving success. Now, they are three-time bronze medalists of the World Championship, and our clubs have won the European Champions' Cup six times. I can say that girls like the sport of ice hockey, I have been to a lot of cities in the country and there are a lot of girls who want to play ice hockey. Our task is to give them that opportunity and to hire specialists and coaches. The Russian Ice Hockey Federation is undertaking a lot of work in this field, and the girls can now feel that they are treated in a different manner. Five-six years ago women's ice hockey was looked upon differently, but now they have a great material-technical base and results depend purely on them. We have a great team and there is a tradition that if girls want to play ice hockey, we will do everything to give them that chance.