ALL NEWS
Russia U18 will play in two friendly matches in Latvia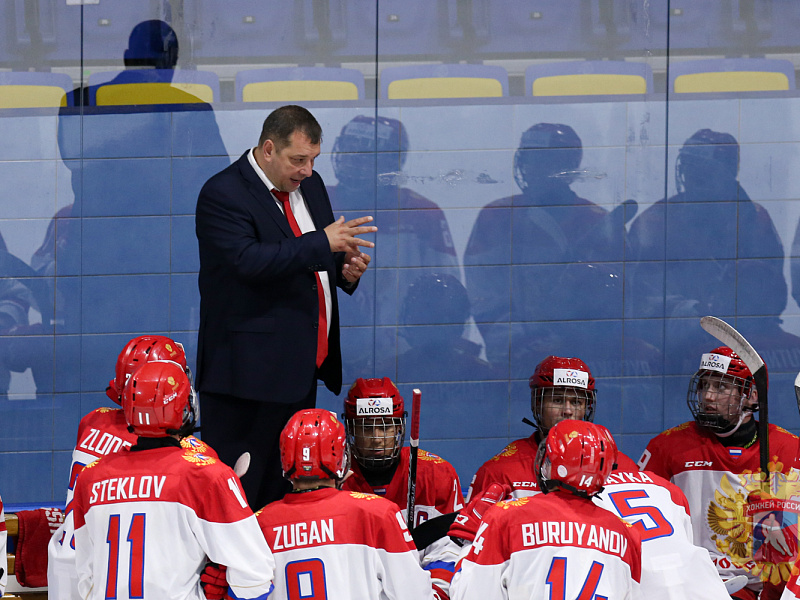 The under 18 Russian national team will compete in two friendly matches in Latvia on September 17 and 19.

These following 28 players will begin training in Novogorsk on Tuesday:

Goalkeepers: Egor Guskov (Loko-Yunior), Maxim Motorygin (MHC Dynamo Moscow), Kirill Samsonov (CSKA Moscow).

Defensemen: Kirill Vashchilin, Gleb Ivanov (both MHC Dynamo Moscow), Alexei Egorov (MHC Spartak Moscow), Filat Zotov (Vityaz), Sergei Buyvan, Andrei Gusev (both Stalnie Lisy), Sergei Kosovets (MHC Lipetsk), Dmitry Kostenko (Ladya), Alexander Lyubchich (Irbis), Artyom Murylev (Omskie Yastreby).

Forwards: Alexander Agapov (Dizelist), Timur Akhunov (MHC Loko), Denis Baranov (Stalnie Lisy), Roman Darin, Nikita Ognev, Daniel Usmanov (all MHC Atlanty), Artyom Didkovsky (Omskie Yastreby), Alexander Kvartalnov, Daniil Avershin (both MHC Spartak Moscow), Alexander Kisakov, Daniil Lazutin, Nikita Chibrikov (MHC Dynamo Moscow), Maxim Krovyakov (SKA-1946), Dmitry Ovchinnikov (Sibirskie Snaypery), Tigran Yarulin (Belie Medvedi).

The team will make the trip to Latvia on September 16. The two games against the under 18 Latvian national team will take place at the Arena Riga and Volvo Arena respectively.