ALL NEWS
U20 Four Nations participants speak about the tournament in Perm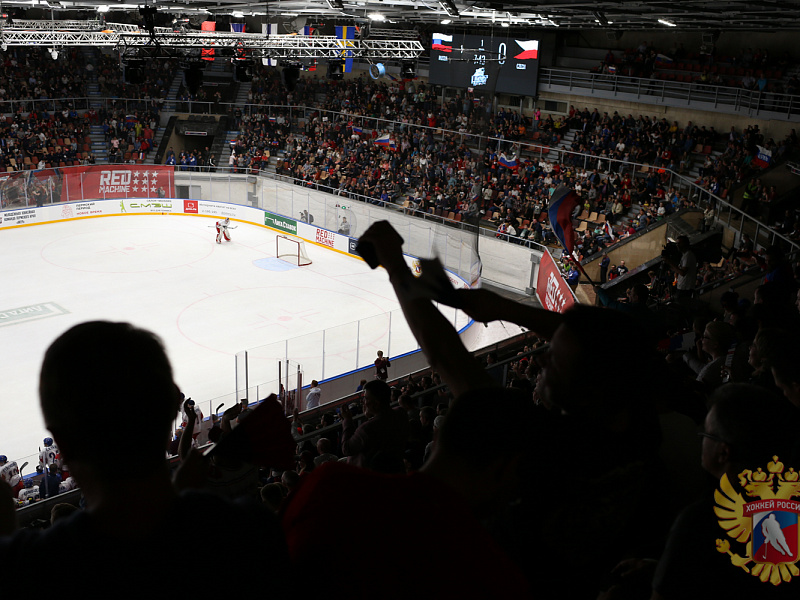 Participants of the U20 Four Nations competition in Perm shared their impressions from competing at the tournament.

Petr Chaika, Czech Republic U20 captain:

- We wanted to win, but Russia deserved to beat us in our match. We're pleased to come second with the same points total as the Russians, playing well against Finland and Sweden. Of course, we mainly spent time moving between the hotel and the arena, but I like the city. Everyone was nice to us, the staff at the hotel were friendly and the food was great. There was a wonderful atmosphere, especially when Russia played. I think that the Russians are lucky to have such supporters. However, even when we played against Sweden, it seemed as though there were at least two thousand fans inside the arena. People here love ice hockey.

Mikael Tollki, Finland U20 general manager:

- We can certainly say that Perm is a city which loves ice hockey. A wonderful pre-game show, loud music, great support...the atmosphere was especially great when Russia were playing. Everyone in Perm assisted us when we needed help and it was nice to see so many supporters here. There are a lot of children in Perm who are playing the sport. I would like to thank our guide, Daniil Yurkov and all of the guys who worked with us. They worked brilliantly. Hopefully, we will play in Perm again in the future.

Tomas Monten, Sweden U20 head coach:

- There was a great atmosphere at the stadium in Perm. It doesn't matter whether you represent the home or away team, it is wonderful when you play in front of fans like this. As for Perm as a city, I like it, and the only problem was the traffic between the hotel and the stadium. The arena is old, but it's good. The staff in the hotel were great.

Valery Bragin, Russia U20 head coach:

- The atmosphere was wonderful during the entire competition, a lot of fans attended our matches. We're happy that the tournament took place here, because the fans love ice hockey. The main thing is that we managed to win. I extend a large thank you to the Perm fans for their fantastic support. We're satisfied with the organisation, everything was fine.