ALL NEWS
Reaction after winning the U20 Four Nations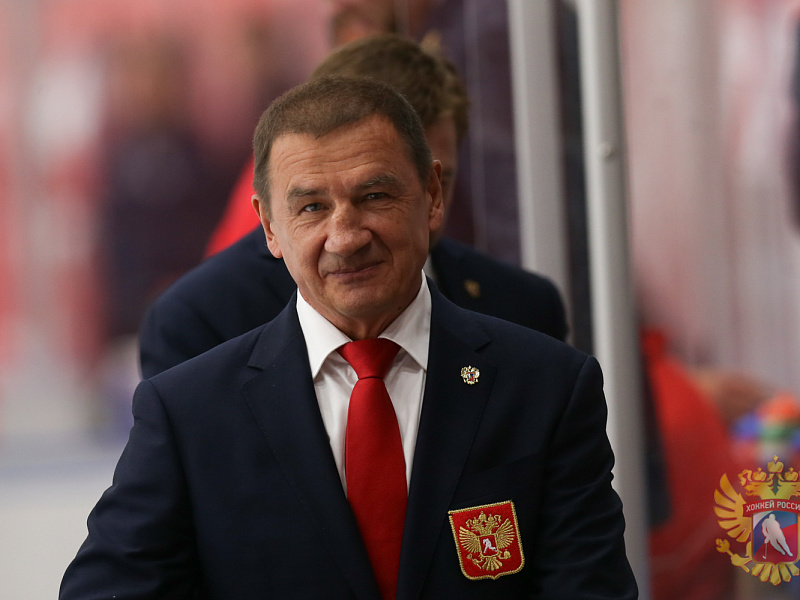 Valery Bragin Pavel Dorofeev and Grigory Denisenko all shared their emotions after winning the Four Nations competition in Perm with the under 20 Russian national team.

Russia U20 head coach Valery Bragin:

- The atmosphere was wonderful during the entire competition, a lot of fans attended our matches. We're happy that the tournament took place here, because the fans love ice hockey. The main thing is that we managed to win. I extend a large thank you to the Perm fans for their fantastic support. We're satisfied with the organisation, everything was fine. Overall, we tried to play attacking ice hockey, but we failed to take advantage of our chances against Finland and conceded soft goals. We had less time to recover, so our players were a bit tired. Yes, some players stood out, but everyone did a good, stable job.

Russia U20 forward Pavel Dorofeev:

- It's always nice to play in front of your home fans, the support was amazing. We're happy with the victory at the tournament, and we always tried to stick to the game plan which we given to us by the coaches. I played in one line with Ivan Morozov and Grigory Denisenko here, we played together when we were children. However, we couldn't take advantage of all of our opportunities. My future plans are to continue developing and progressing.

Russia U20 forward Grigory Denisenko:

- I am disappointed that we lost the final game of the competition against Finland, they managed to take advantage of their chances while we couldn't do the same. We must improve our discipline and organisation. This was a pre-season tournament, but the coaches will continue forming the team on the basis of what they saw here. The organisation here was great!