ALL NEWS
Russia U18 win the 2019 Hlinka/Gretzky Cup!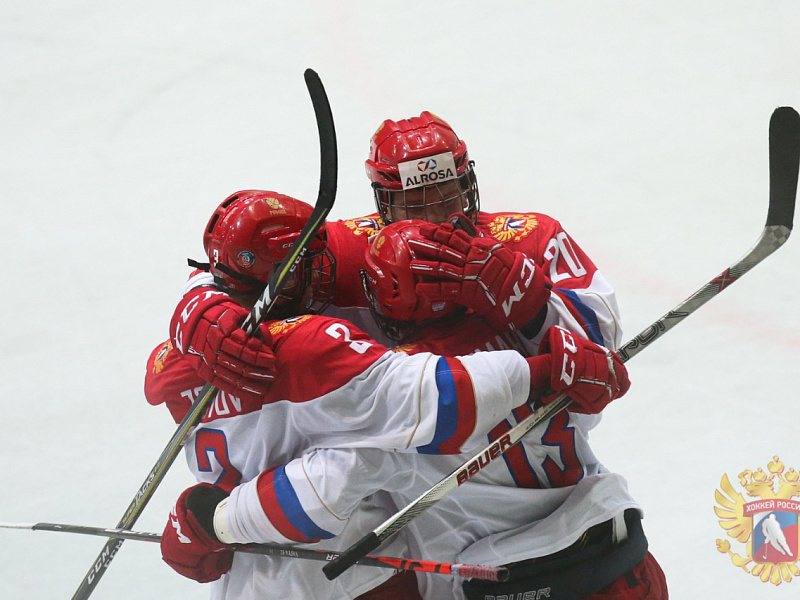 For the first time in 24 years, the under 18 Russian national team have won the Hlinka/Gretzky Cup, defeating Canada 3:2 in a pulsating final.

In the first period, Alexander Pashin scored, before the Canadians equalised in the second on the man advantage.

However, as time rolled on, Russia gained confidence and Vasily Ponomarev scored with an excellent individual effort on the powerplay to give our team a precious 2:1 lead.

In the box seat, Alexander Pashin then doubled the Russian advantage in the third period, but Canada did get one back. Nevertheless, thanks to wonderful goalkeeping from Yaroslav Askarov, Russia held on to claim an historic gold medal at the competition!

Match protocol:

Russia U18 - Canada U18 - 3:2 (1:0, 1:1, 1:1)

Goals:

1:0 Pashin (Ponomarev), 03.45
1:1 Byfield (McClennon, Lapierre), 23.03
2:1 Ponomarev, 28.09
3:1 Pashin (Tyutnev), 48.38
3:2 Foudy, 55.01

10.08.2019.