ALL NEWS
2019 Hlinka/Gretzky Cup. Sweden U18 - Russia U18 - 0:3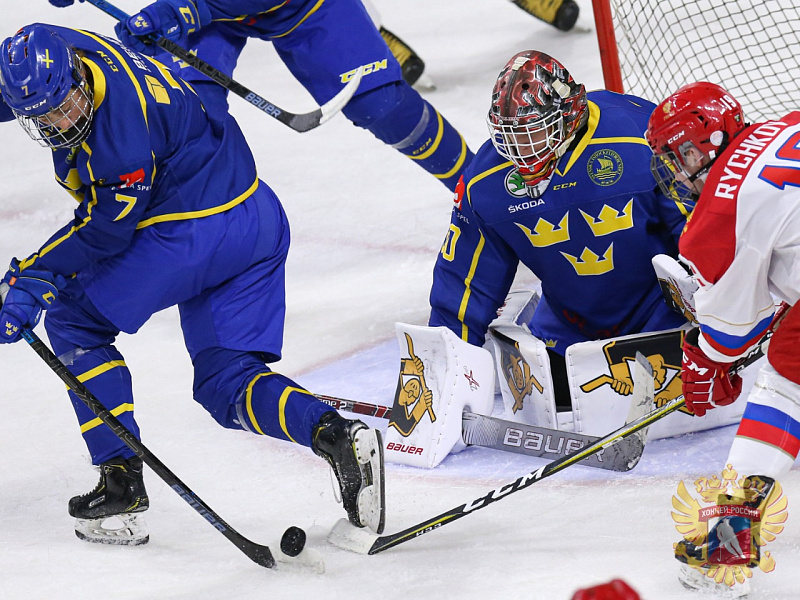 In the second match of the 2019 Hlinka/Gretzky Cup, the under 18 Russian national team once again proved their worth, earning a superb 3:0 victory against Sweden.

Until the last eight minutes, the game remainded scoreless, but Russia suddenly burst into life and scored twice through Vasily Ponomarev and Bogdan Trineev. In the final moments, the Swedes pulled their goalkeeper for the extra skater, and that only resulted in Pavel Tyutnev hitting the empty net.

The next, and final, group stage match for Russia at the competition will take place on Wednesday at 20:00 Moscow time.

Match protocol:

Sweden U18 - Russia U18 - 0:3 (0:0, 0:0, 0:3)

Goals:

0:1 Ponomarev (Zlodeev), 52.27
0:2 Trineev (Chayka, Zlodeev), 55.08
0:3 Tyutnev (Pashin), 58.59

06.08.2019.