ALL NEWS
Vladislav Tretiak opened an ice complex in Krasnoyarsk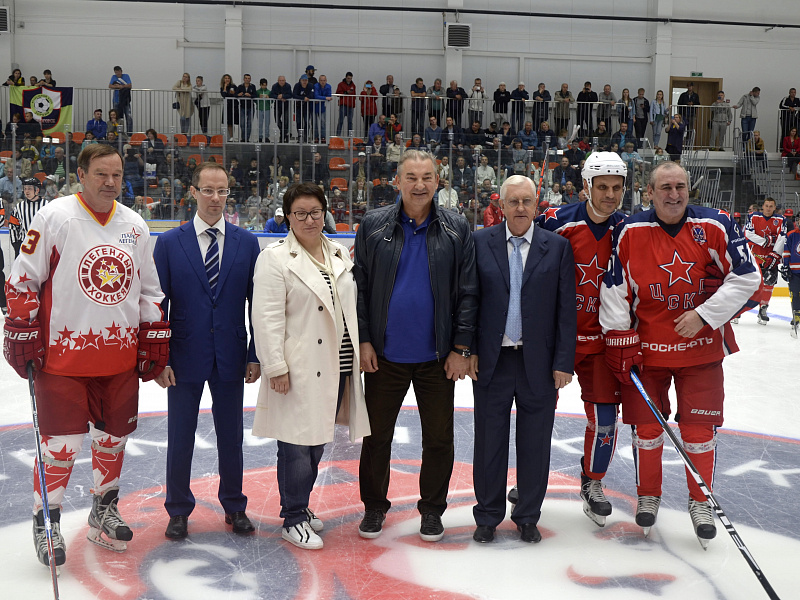 On June 30, a new ice complex was opened in Krasnoyarsk, which will hold the name of legendary Soviet player, two-time Olympic champion and several world champion Vladimir Petrov.

Three-time Olympic champion and president of the Russian Ice Hockey Federation, Vladislav Tretiak, participated in the ceremony alongside two-time Olympic champion Boris Mikhaylov, deputy chairman of the RF State Duma Sergey Neverov, Moscow Region minister of physical culture and sport Roman Teryushkov, Krasnoyarsk City Region head Elmira Khaymurzina and Maxim Petrov, son of Vladimir.

"Vladimir Petrov dedicated his entire life to ice hockey," stated Vladislav Tretiak. "He dreamed of having an academy. I would like to thank everyone who constructed this stadium, our task is to build as many of such arenas as possible so that young players have the chance to play the sport. Ice hockey is national pride."