ALL NEWS
Russia U17 begin the 2019/2020 season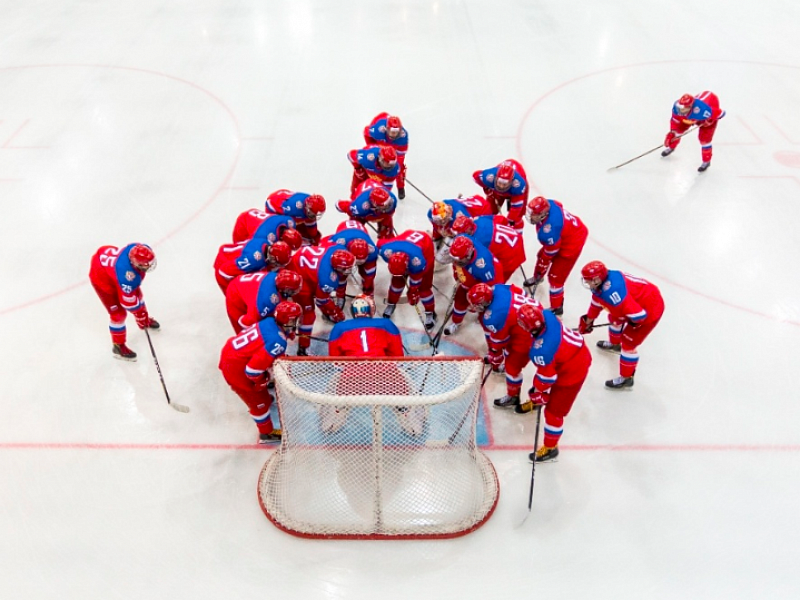 The first training camp of the 2019/2020 season began for the under 17 Russian national team on June 27. On July 1, the players will then travel to Sochi.

Head coach Andrei Kozyrev has picked these following players:

Goalkeepers: Semyon Vyazovoy (Salavat Yulaev), Shamil Valiulin (Ak Bars), Artyom Kuzin (Spartak Moscow).

Defensemen: Alexander Figurin, Anton Kazachek, Matvey Romaker (All Avangard), Nikita Afanasyev, Nikita Malygin, Vsevolod Almetkin (all Ak Bars), Bogdan Krokhalyov (Metallurg Magnitogorsk), Artyom Kulakov (Spartak Saint Petersburg), Nikita Dimitrov (SKA Saint Petersburg), Gleb Ivanov (Dynamo Moscow).

Forward: Alexei Prokopenko, Artyom Svischev, Danila Ganin (all Avangard), Daniil Grigoryev, Dmitry Katelevskiy, Ivan Mekhovov (all Ak Bars), Ivan Ivantsov, Vladimir Sychyov (all SKA Saint Petersburg), Prokhor Poltapov, Evgeny Gorfinyak (all CSKA Moscow), Nikita Grebenkin, Danila Orlov (all Metallurg Magnitogorsk), Matvey Petrov (Krylya Sovetov Moscow), Vsevolod Gaydamak (Spartak Saint Petersburg), Fyodor Svechkov (Lada Tolyatti).

After a training camp, the team will compete at the Sirius Cup in Sochi between the 12th and 18th of July. The training camp will end on July 24.