ALL NEWS
2019 World Championship. Third place playoff. Russia - Czech Republic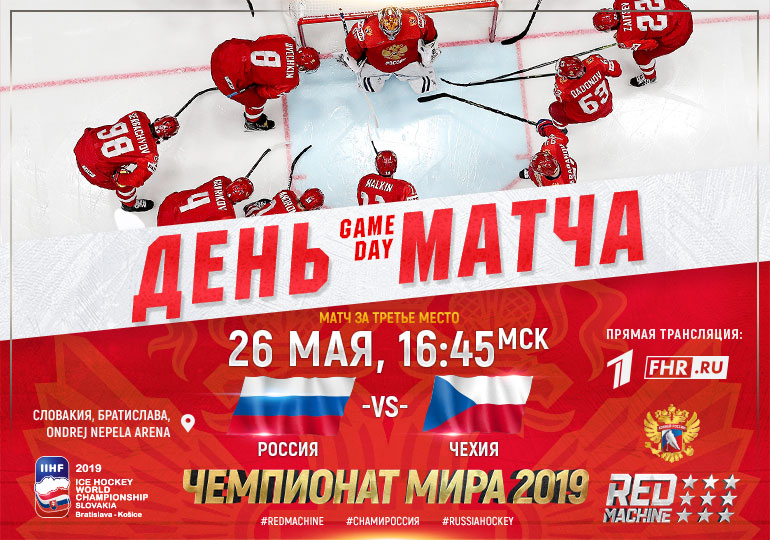 In the third place playoff of the 2019 IIHF World Championship, the senior Russian national team will take on the Czech Republic.

Yesterday, Russia conceded a 0:1 defeat to Finland, while the Czechs were beaten 1:5 by Canada.

In the group stage, these two teams met in Group B, with the Russians claiming a confident 3:0 triumph.

Alongside that game, the Czech Republic have lost to Canada (1:5) while beating Sweden (5:2), Norway (7:2), Latvia (6:3), Italy (8:0), Austria (8:0) and Switzerland (5:4).

Russia had also beaten Norway (5:2), Austria (5:0), Latvia (3:1), Switzerland (3:0), Italy (10:0) and Sweden (7:4).

Puck drop is scheduled for 16:45 Moscow time. Channel One will broadcast in Russia.