ALL NEWS
2019 World Championship. Russia - Finland - 0:1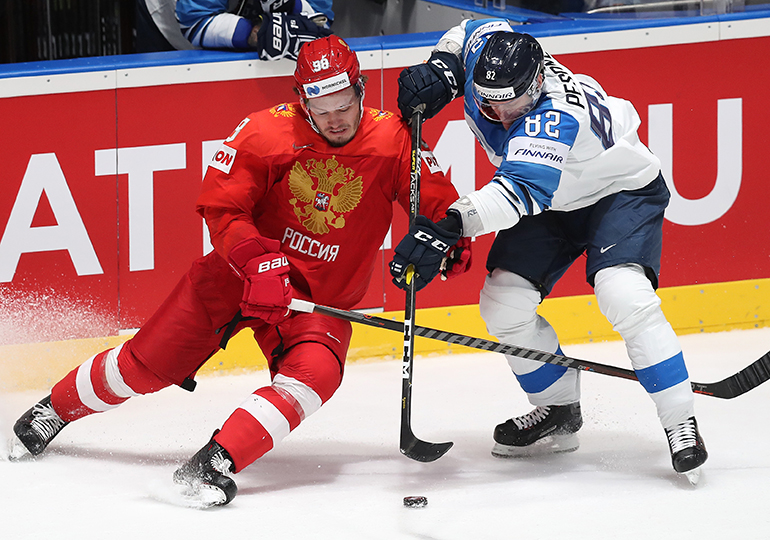 In the semi-finals of the 2019 IIHF World Championship, the senior Russian national team conceded a 0:1 defeat against Finland, in turn moving into the third place playoff.

The Finns dictated the flow of the game throughout, and in the 51st minute, captain Marko Anttila pounced on a juicy rebound on the doorstep to lash the puck beyond Andrei Vasilevskiy.

In the remaining minutes, Russia applied overwhelming pressure on the sturdy Finnish defence, but wonderful defending and solid goalkeeping from Kevin Lankinen kept our players out.

The Russians will now play the Czech Republic in the third place playoff at 16:45 Moscow time on Sunday.

Match protocol:

Russia - Finland - 0:1 (0:0, 0:0, 0:1)

Goals:

0:1 Anttila (Jokiharju, Kiviranta), 50.18

Goalkeepers: Lankinen - Vasilevskiy

Shots on target: 32 - 29

Faceoffs: 28 - 27

Penalty minutes: 6 - 4

25.05.2019.