ALL NEWS
2019 World Championship. Russia - Finland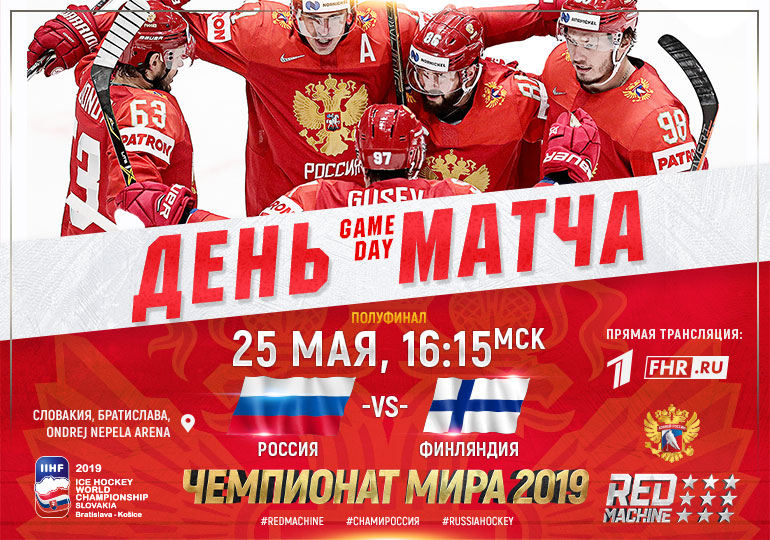 On May 25, the senior Russian national team will play Finland in the semi-finals of the 2019 IIHF World Championship in Bratislava, Slovakia.

In the quarter-finals, Russia were given a tough test by the USA, but thanks to goals from Nikita Gusev, Mikhail Sergachyov, Kirill Kaprizov and Mikhail Grigorenko, our team emerged victorious 4:3. The Russians had won all seven matches in Group B against Norway (5:2), Austria (5:0), the Czech Republic (3:0), Italy (10:0), Latvia (3:1), Switzerland (3:0) and Sweden (7:4).

For their part, the Finns defeated Sweden 5:4 in overtime in a thrilling encounter. In Group A, Finland earned victories against Canada (3:1), Slovakia (4:2), Denmark (3:1), Great Britain (5:0) and France (3:0) while losing to the USA (2:3 OT) and Germany (2:4).

Puck drop is scheduled for 16:15 Moscow time. Channel One will broadcast live in Russia.