ALL NEWS
The Saint Petersburg bid to host the 2023 World Championship was presented at the IIHF Congress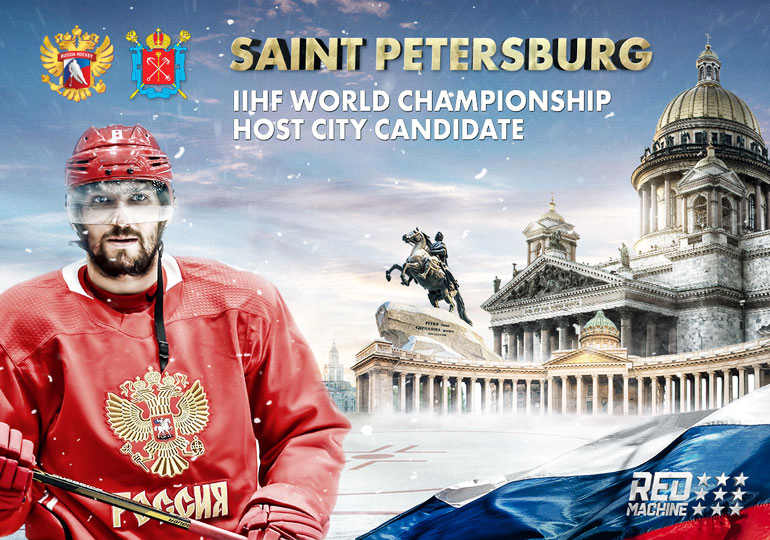 At the IIHF Congress in Bratislava, Slovakia, the Saint Petersburg bid to host the 2023 IIHF World Championship was presented.

Russian Ice Hockey Federation president, Vladislav Tretiak, spoke about the city, transport links, infrastructure, culture and a new multi-functional stadium which will be constructed in time for the World Championship in 2023. Three Russian ballerinas then danced to music from Pyotr Chaykovskiy's Nutcracker play.

"As organisers, our main goal is to create an ice hockey celebration for fans," stated Vladislav Tretiak. "I can say that the Russian Ice Hockey Federation will do everything possible in order to make the competition one of the best ever seen and comfortable for both supporters and partcipants. One of the most modern and biggest ice hockey areans in the world, sincere love for the sport, Russian hospitality, the most beautiful city in Russia and Europe - this is what will make the World Championship in Saint Petersburg one of the best in history. Welcome to Saint Petersburg 2023!"

The verdict on the hosts for the 2023 IIHF World Championship will be released on May 24 after voting among congress delegates.