ALL NEWS
2019 World Championship. Latvia - Russia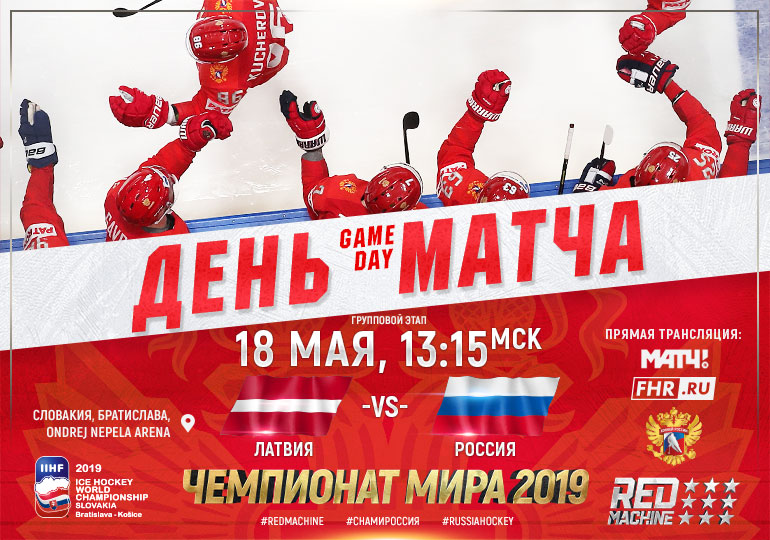 On May 18, the senior Russian national team will play Latvia in the fifth match of the 2019 IIHF World Championship group stage.

So far, Russia have been perfect in terms of points at the competition, defeating Norway (5:2), Austria (5:0), the Czech Republic (3:0) and Italy (10:0) while only conceding four goals along the way with excellent performances from goalkeepers Andrei Vasilevskiy and Alexander Georgiev. Nikita Kucherov, boasting 10 (3+7) points in the four games, is the leading Russian scorer.

Latvia have endured a mixed tournament. They have beaten Austria (5:2) and Italy (3:0), but after losing to Switzerland (1:3) and the Czech Republic (3:6), they face a real challenge if they are to qualify for the knockout stage. If that is to happen, they need to defeat Russia on Saturday.

Puck drop is scheduled for 13:15 Moscow time. Match TV will broadcast live in Russia.