ALL NEWS
Ilya Vorobyov: "Italy treated us with special respect"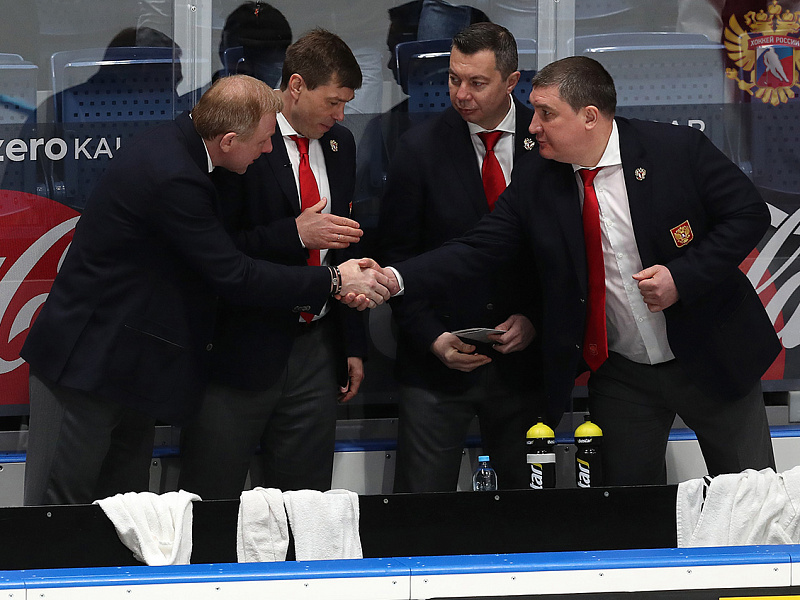 Head coach of the senior Russian national team, Ilya Vorobyov, spoke to the media following the large 10:0 victory against Italy at the 2019 IIHF World Championship:

- Alexei Zhamnov is here, Alexander Ovechkin scored. Let's treat the opponents with respect. We won. Probably, Italy treated us with special respect in this game. We managed to look at different combinations and work on our powerplay. We played Andrei Vasilevskiy to keep him in shape for future matches, there is now a large break until the next game.

The last time when Nikita Zaitsev played on the powerplay was in 2016 with CSKA Moscow in the KHL. Evgeny Kuznetsov's line tallied eight points? They did a great job, and I hope it will help them. We wanted to see how Alexander Ovechkin plays with Artyom Anisimov in one line. Evgeny Malkin didn't score? Never mind, he will score the most important goal. The coaches knew about the fact of moving above Switzerland in the standings. Nikita Kucherov said that he finds such easy matches boring? We are playing according to the rules which are in place.