ALL NEWS
2019 World Championship. Russia - Italy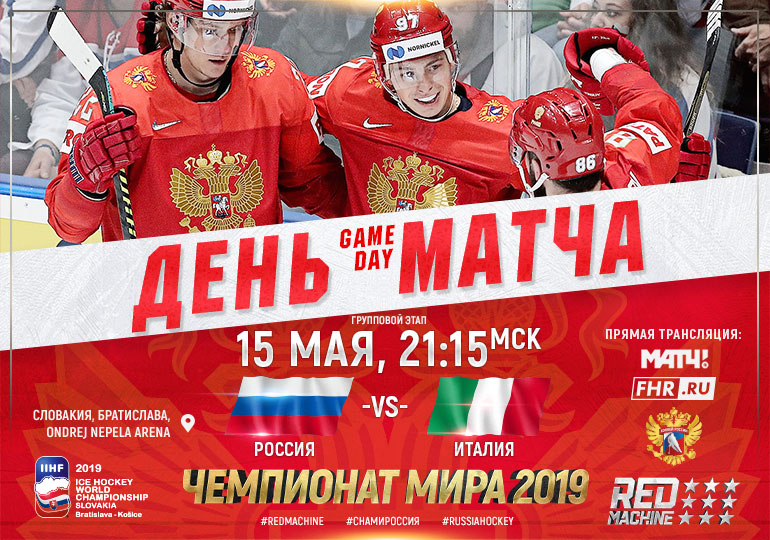 On May 14, the senior Russian national team will play in their fourth match of the 2019 IIHF World Championship against Italy in Bratislava, Slovakia.

So far, Russia have been excellent at the competition, defeating Norway (5:2), Austria (5:0) and the Czech Republic (3:2) in the opening three games while only conceding two goals along the way. In the previous game against the Czechs, Sergei Andronov opened the scoring in the first period, before Nikita Gusev doubled the advantage in the second. Defenseman Nikita Zaitsev of the Toronto Maple Leafs iced it with a third into the empty net in the dying moments of proceedings.

However, it's been a completely different story for the Italians, who have lost all three matches against Switzerland (0:9), Sweden (0:8) and Latvia (0:3) without scoring a single goal.

Puck drop is scheduled for 21.15 Moscow time. Match TV will broadcast live in Russia.