ALL NEWS
A training camp for defensemen has finished in Novogorsk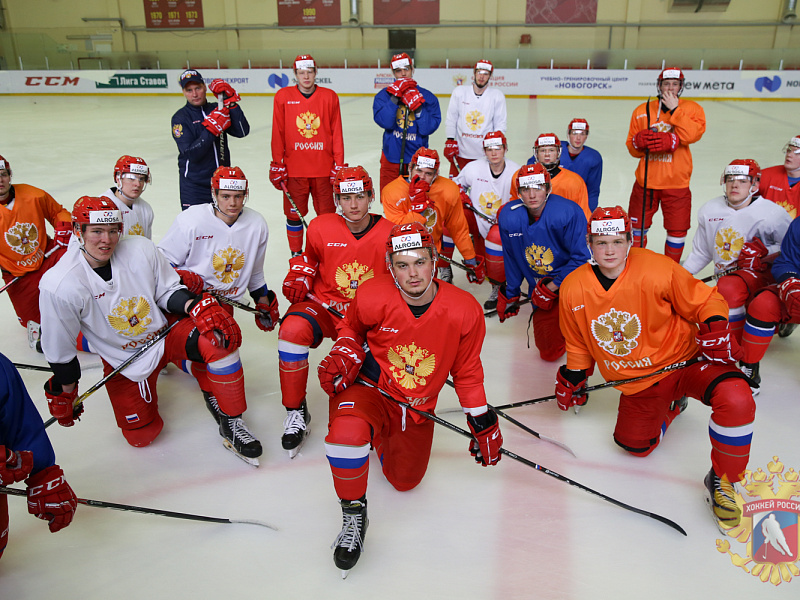 A designated training camp for defensemen, which was organised by the Russian Ice Hockey Federation, has reached its completion in Novogorsk. It was the first of its kind in Russian ice hockey history.

Individual player coach Daniel Bochner and national team defence coaches ran the training sessions with 24 players participating.

Russia U20 defenseman Daniil Zhuravlyov:

- Before training started, we had a meeting in which the demands were explained to us. We had these meetings every morning. The theory lessons helped us understand what we were doing and there was constant dialogue with the coaches.

We analysed how we followed the tasks given by the coaches, even using examples from the World Championship. We were split up into two groups, and we worked on both the ice and in the gym. In the first days of training, we worked on our skating, this is a very important element of the game. After that, we began to speak about moments which happen in matches. For example, we learnt about how to position ourselves in defence and attack, and how to meet an opposing player one on one.

Russia U17 defenseman Artyom Grushnikov:

- We have never participated in such a training camp before. It was very interesting and unusual. Beforehand, I had never seen the training techniques which the coaches and Daniel Bochner showed us. We worked on our movement and our play at the blue line. How to draw our sticks back, work with the puck on our sticks and how to move when coming under pressure. It was very interesting to train in this manner. Would I like to experience such a training camp again? Of course.