ALL NEWS
Ilya Vorobyov: "We're not hurrying to fill the final space on the roster"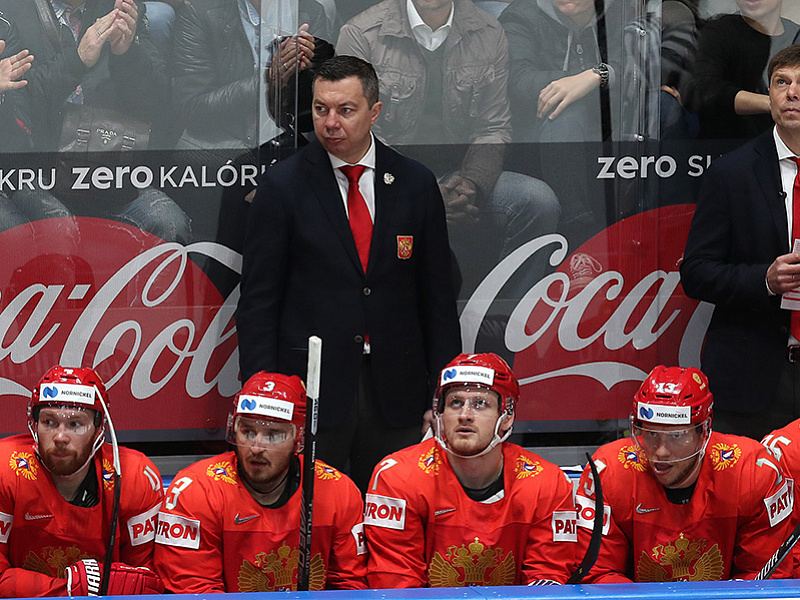 Ahead of playing Italy at the 2019 IIHF World Championship, head coach of the senior Russian national team, Ilya Vorobyov, spoke to the media:

- Today, we decided to give the guys the option whether to train on the ice or in the gym. We'll skate as a team tomorrow. Alexei Vasilevskiy will stand between the pipes against Italy. Will Ilya Sorokin play for at least half of the game with the Italians? Probably not. Kirill Kaprizov will play.

While everyone is healthy, we're not hurrying to fill the final spot on the roster, anything can happen. Does Alexander Ovechkin's line largely depend on Evgeny Kuznetsov? Not quite. We are a team and we're moving towards our goal. Sergei Plotnikov, just like Artyom Zub, is an important player for us. Am I watching matches in the other group? Yes, I saw Slovakia's match against Canada, the Canadians' quality was the deciding factor. We hope that the match against Sweden will help us ahead of the knockout stage. We would like to remain in Bratislava as the facilities here are excellent.