ALL NEWS
2019 World Championship. Russia - Norway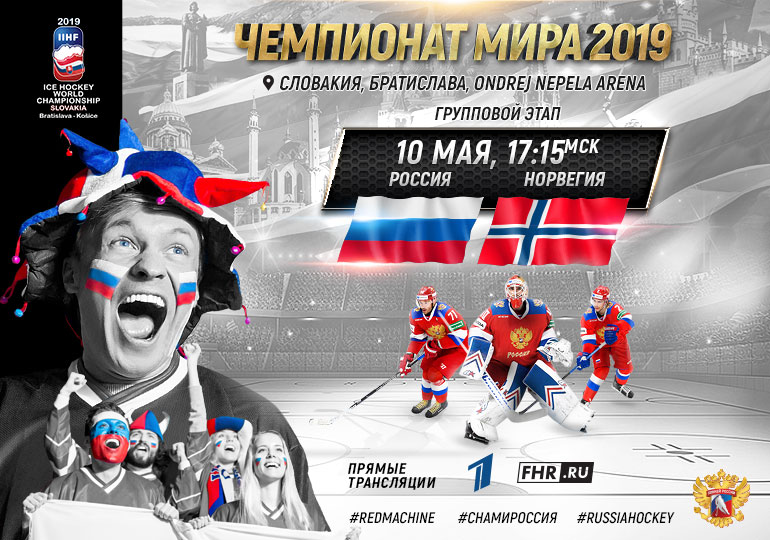 Today, the senior Russian national team will play Norway in the opening match of the 2019 IIHF World Championship in Bratislava, Slovakia.

All Group B games will take place in Bratislava - the Slovakian capital- while Group A matches are held in Kosice.

Interestingly, Andreas Martinsen of the Chicago Blackhawks is the only NHL representative in this Norwegian team, with all other players having been summoned from European clubs. Forward Patrick Thoresen is a well-known figure among Russian fans, having played for Salavat Yulaev Ufa and HC SKA Saint Petersburg in the KHL. Patrick won the 2011 and 2015 KHL Gagarin Cup.

Puck drop is scheduled for 17.15 Moscow time. Match TV will broadcast live in Russia.