ALL NEWS
Euro Hockey Tour. Czech Republic - Russia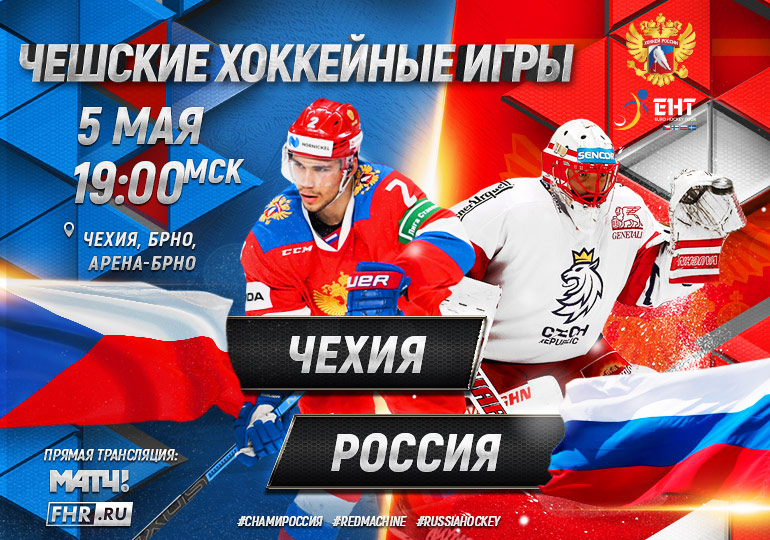 On May 5, the senior Russian national team will play the Czech Republic in Brno for the concluding match of the 2018/2019 Euro Hockey Tour.

In the first two games of this Euro Hockey Tour stage, Russia have struggled to gain traction, conceding a goal-filled 4:6 loss to Sweden in Stockholm and then coming up short 1:3 against Finland. In the game with the Finns, Washington Capitals trio Dmitry Orlov, Evgeny Kuznetsov and Alexander Ovechkin all made their debuts after arriving from the NHL, with the latter scoring the sole Russian goal in the last minute of play.

This season, Russia have lost to the Czech Republic 2:5 before defeating the same team 7:2 and 3:1.

Puck drop is scheduled for 19:00 Moscow time. Match TV will broadcast live in Russia.