ALL NEWS
Euro Hockey Tour. Russia - Finland - 1:3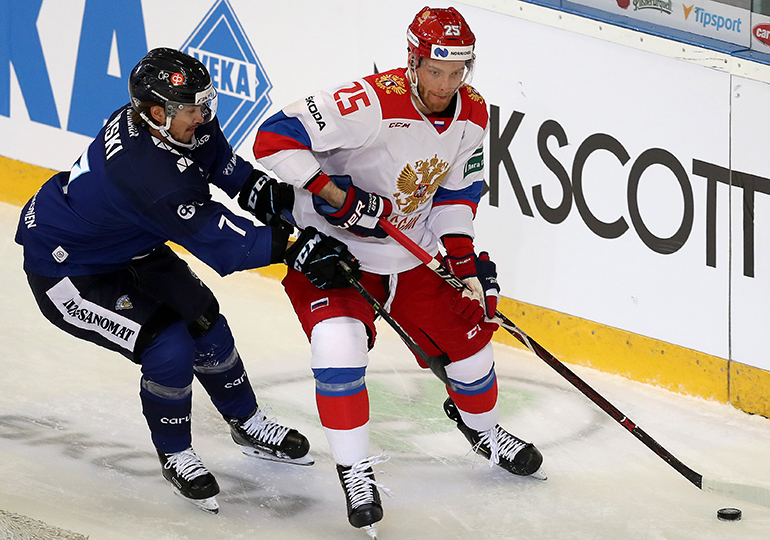 The senior Russian national team conceded a 1:3 defeat to Finland in the Czech Republic in the concluding stage of the 2018/2019 Euro Hockey Tour.

During the first two periods, Harri Lehtonen and Mikko Lehtonen scored a goal apiece for the Finns, and after Oliver Kaski made it three in the third, there was no way back for Russia.

In the final minute, Washington Capitals forward Alexander Ovechkin lashed home a trademark one timer from the left faceoff circle, but it made little difference to the outcome.

Russia will take on the Czech Republic in Brno on Sunday.

Match protocol:

Russia - Finland - 1:3 (0:1, 0:1, 1:1)

Goals:

0:1 Pesonen, 05.05
0:2 Lehtonen (Rajala, Kaapo), 30.27
0:3 Kaski (Manninen), 45.52
1:3 Ovechkin (Kuznetsov), 59.10

Goalkeepers: Georgiev - Lankinen

04.05.2019.