ALL NEWS
Euro Hockey Tour. Russia - Finland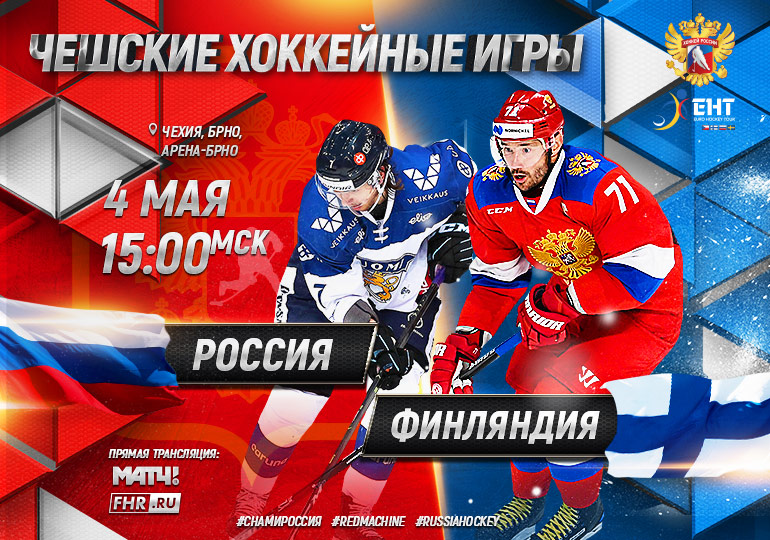 On May 4, the senior Russian national team will take on Finland for the second match of this stage of the 2018/2019 Euro Hockey Tour in the Czech Republic.

In the first game, Russia failed to achieve a positive result against Sweden in Stockholm, conceding a 4:6 defeat in an goal-filled, entertaining game. Alexander Elesin, Sergei Andronov, Mikhail Grigorenko and Nikita Kucherov all scored, but despite the best efforts of goalkeeper Alexei Vasilevskiy, the team couldn't defeat a powerful Swedish side on the road.

For their part, Finland played the Czech Republic in Brno, emerging victorious with a 3:2 victory.

This season, the Russians and Finns have played against each other on three occasions, with the former claiming three victories: 3:0, 5:0 and 3:2 in a penalty shootout.

Puck drop is scheduled for 15:00 Moscow time. Match-Arena will broadcast live in Russia.