ALL NEWS
Euro Hockey Tour. Sweden - Russia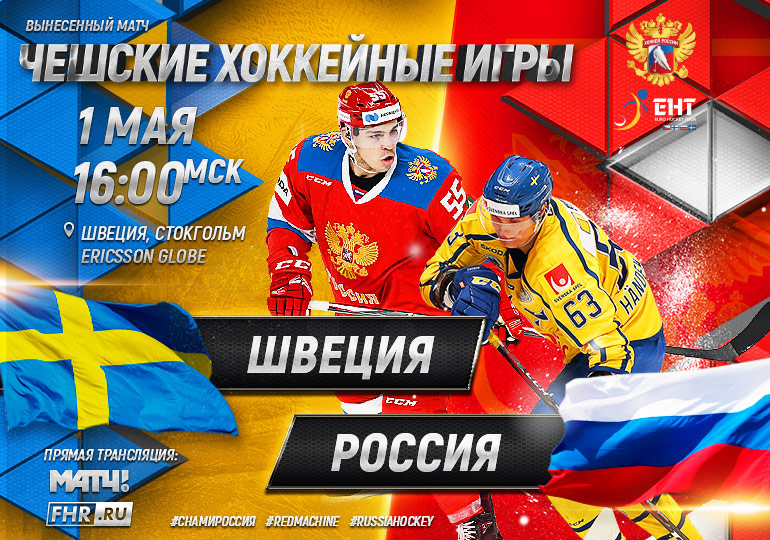 On May 1, the senior Russian national team will take on Sweden on the road in the first match of the concluding stage of the 2018/2019 Euro Hockey Tour.

Yesterday, the players arrived in Stockholm, the capital of Sweden before training this morning. In the current season, these two teams have met on three occasions, with Russia claiming two victories (4:1, 3:2 SO), while the Swedes tallied a 4:2 victory at home.

Recently, Sweden competed in three friendly matches in preparation for the upcoming 2019 IIHF World Championship, defeating Denmark twice (2:0, 3:2) and Finland 3:1.

Puck drop is scheduled for 16:00 Moscow time. Match TV will broadcast live in Russia.