ALL NEWS
Changes to the Russian national team roster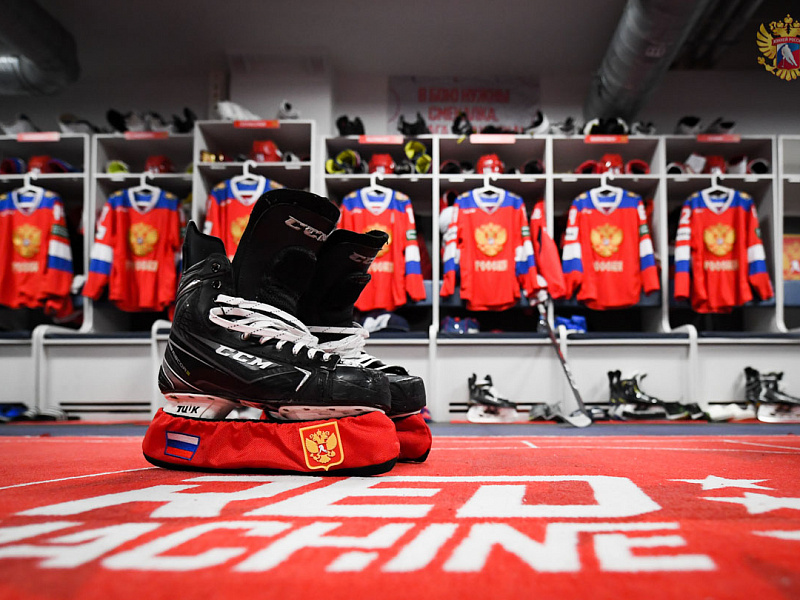 The senior Russian national team are continuing to train in Novogorsk ahead of the 2019 IIHF World Championship. These following players are training:

Goalkeepers: Andrei Vasilevskiy, Alexander Georgiev, Ilya Sorokin.

Defensemen: Mikhail Sergachyov, Ilya Lyubushkin, Nikita Nesterov, Artyom Blazhievskiy, Dinar Khafizullin, Artyom Zub, Bogdan Kiselevich, Alexander Elesin, Yegor Yakovlev, Artyom Sergeev.

Forwards: Vladimir Tkachyov, Evgeny Malkin, Nikita Kucherov, Mikhail Grigorenko, Artyom Anisimov, Kirill Kaprizov, Ilya Kovalchuk, Sergei Andronov, Sergei Plotnikov, Ilya Mikheev, Alexander Kadeikin, Alexander Barabanov, Ivan Telegin, Pavel Kraskovskiy, Anatoly Golyshev.

The management group thanks goalkeepers Ivan Bocharov, Ilya Konovalov, defensemen Nikita Cherepanov, Rushan Rafikov and forwards Yegor Korshkov, Anton Zlobin, Denis Alexeev, Alexander Burmistrov, Damir Zhafyarov and Nail Yakupov for their efforts and wishes them luck in preparation for next season while counting on them for the future.