ALL NEWS
Reaction after defeating Latvia at the Euro Hockey Challenge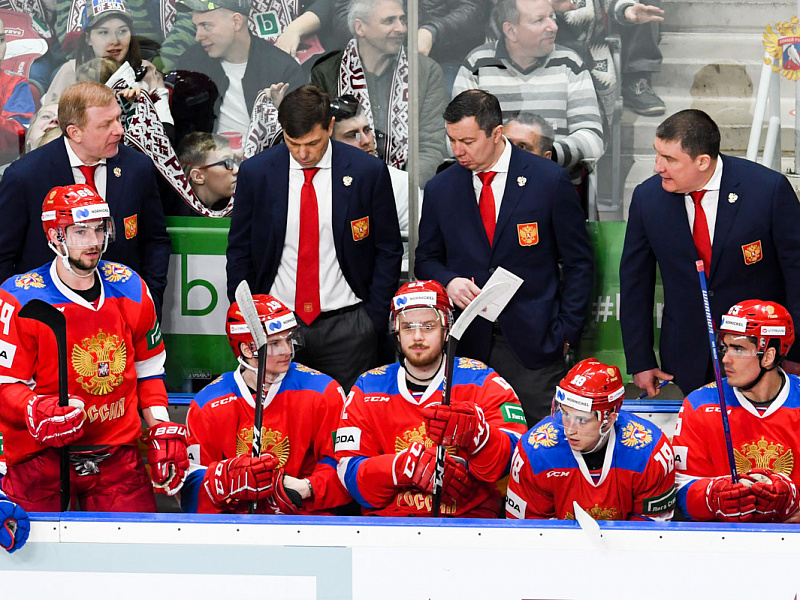 Ilya Vorobyov, Ilya Kovalchuk and Nail Yakupov all shared their opinions after the senior Russian national team defeated Latvia 4:2 at the Euro Hockey Challenge in Riga.

Russian national team head coach Ilya Vorobyov:

- It was a difficult start, in which we gifted the opponents two goals. Nevertheless, after that, the guys got it together and saved the game. We wanted to give Ilya Kovalchuk and Bogdan Kiselevich the chance to play on the bigger ice again. Bogdan was falling asleep towards the end as he only flew in yesterday.

Russian national team forward Ilya Kovalchuk:

- We played well, but at the same time, we committed slack mistakes. That's why we conceded twice. I only arrived back in Russia on Monday, I need time to adapt to the time difference. I wanted to play against Latvia in order to help this process. Bogdan Kiselevich flew 17 hours to be here with three changes! The Latvian goalkeeper was solid. Playing on the penalty kill? I've competed shorthanded before, this is a part of every player's job.

Russian national team forward Nail Yakupov:

- During the opening moments, we made big mistakes, but we managed to improve. We showed our character. We will draw conclusions and move on.