ALL NEWS
Vladimir Filatov: "We have forgotten about this victory already"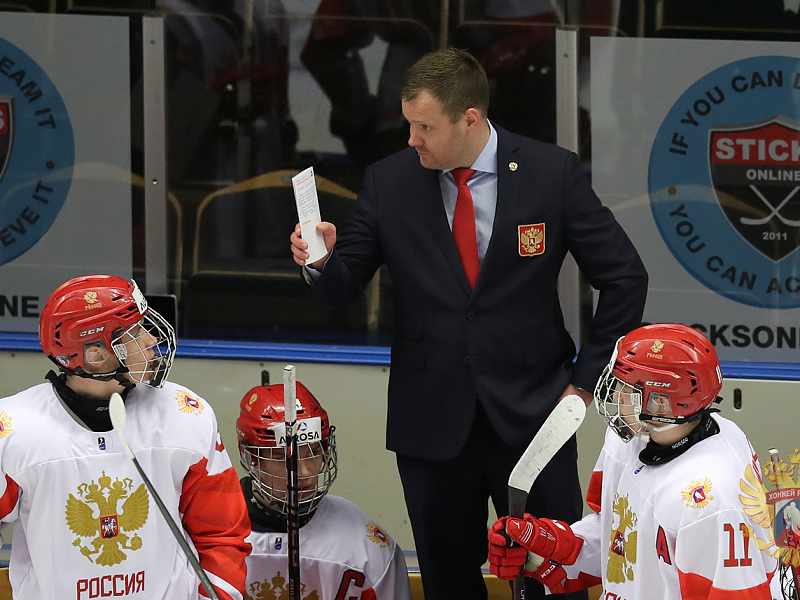 Head coach of the under 18 Russian national team, Vladimir Filatov, shared his opinions on the 5:1 victory against Latvia at the 2019 IIHF World Championship alongside forwards Ilya Nikolaev and Vasily Podkolzin.

Head coach of the under 18 Russian national team, Vladimir Filatov:

- This match proved that there aren't any weak teams at the World Championship. We had to be strong in order to beat this tricky Latvian team. Everyone is capable of giving each other a challenge. However, I told the players that we must now forget this game, because we are playing the USA tomorrow. We have the same schedule as today.

Russia U18 forward Ilya Nikolaev:

- We expected Latvia to perform in this manner. They are tough and like to play on the counterattack. Patrik Zabusovs, who has already made an impression in the MHL, is one of their talented players. Will tomorrow be more difficult? Yes, we are playing against the USA. We must play solidly in defence and to the best of our abilities. If we do that, we can win.

Russia U18 forward Vasily Podkolzin:

- I think that we didn't take advantage of the opportunities which came our way. Despite registering 40 shots on target, we only scored five goals. This has to be changed. When Russia and America play against each other, we always see fast, exciting ice hockey. Jake Hughes? Yes, we spoke at the captains' gathering, mainly about our previous meetings. He's a good player and a nice guy. However, I think that we should win. Am I watching other matches? I see the scores. I am happy for Belarus.