ALL NEWS
Euro Hockey Challenge. Russia - Switzerland - 5:1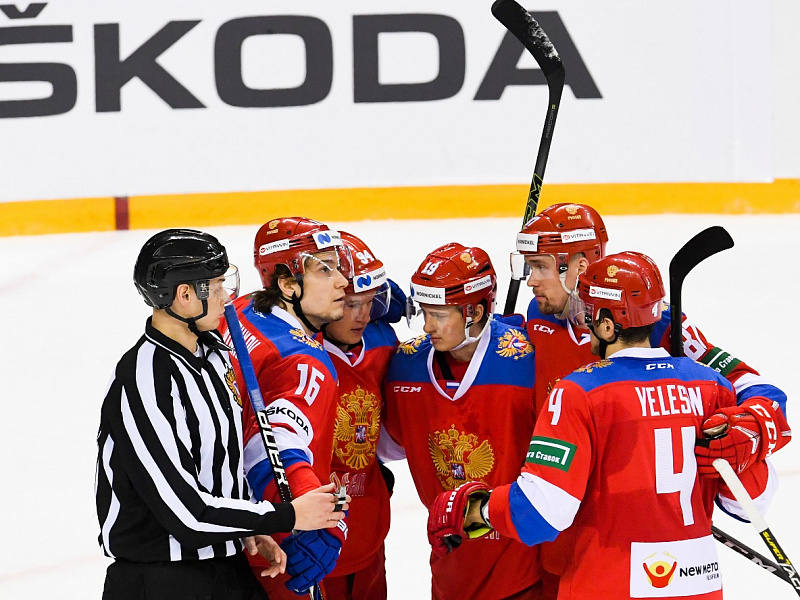 In the second match of the 2018/2019 Euro Hockey Challenge duel against Switzerland, the senior Russian national team claimed a confident 5:1 victory at the Shayba Arena in Sochi.

Russia rushed out into a 2:0 lead in the first period with goals from Alexander Burmistrov and Alexander Barabanov at close range.

The one-way traffic continued in the second frame. Vladimir Tkachyov struck gold, and at the start of the third, the same player increased the Russian lead to 4:1.

Following a sloppy error from goalkeeper Alexander Georgiev, Alessio Bertaggia got Switzerland on the board, but Sergei Plotnikov rounded things off with an empty netter to seal a 5:1 victory!

Match protocol:

Russia - Switzerland - 5:1 (2:0, 1:0, 2:1)

Goals:

1:0 Burmistrov (Yakovlev, Tkachyov), 08.37
2:0 Barabanov (Kadeikin, Zhafyarov), 18.36
3:0 Tkachyov (Barabanov), 37.28
4:0 Tkachyov (Plotnikov, Burmistrov), 43.54
4:1 Bertaggia (Rod), 45.11
5:1 Plotnikov (Elesin, Kadeikin), 57.37

Goalkeepers: Georgiev - Mayer/Descloux

Penalty minutes: 6 - 12

20.04.2019.