ALL NEWS
Mikhail Varnakov: We gathered, perhaps, the best players for today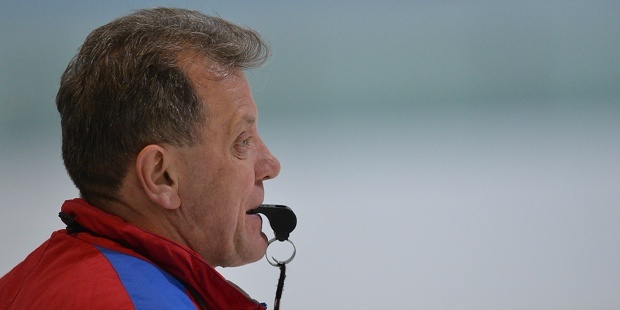 Mikhail Varnakov, Head coach of junior National Team of Russia about international competitions in November:
- For participating in Four Nations Tournament we invited the best guys for today. Our goals are traditionallyl the highest. We will be trying to win so that intensified trainings 4 days before competitions are ahead of us. We are playing at home ice so responsibility is getting much higher.
Subway Super Series team roster is going to be changed significantly: 14 people playing for KHL clubs won't get to the tournament. Of course, it's not good: we will have almost a new team that, which adds difficulties in terms of preparation. Before the Super Series there won't be any training camp held: November, 14 guys are coming to training base and November,15 are flying to Canada. So there won't be any time for trainings. We will put emphasis on the point that it's necessary to give-it-all, lay out on ice fully and look decent in any situation.
Head Coach of National Team of Russia Zinetula Bilyaletdinov:
- I watched almost all Youth team training and liked how guys worked. If they are pushy and stubborn, they will get chances to play on the National team level.