ALL NEWS
The senior Russian national team are beginning 2019 World Championship preparations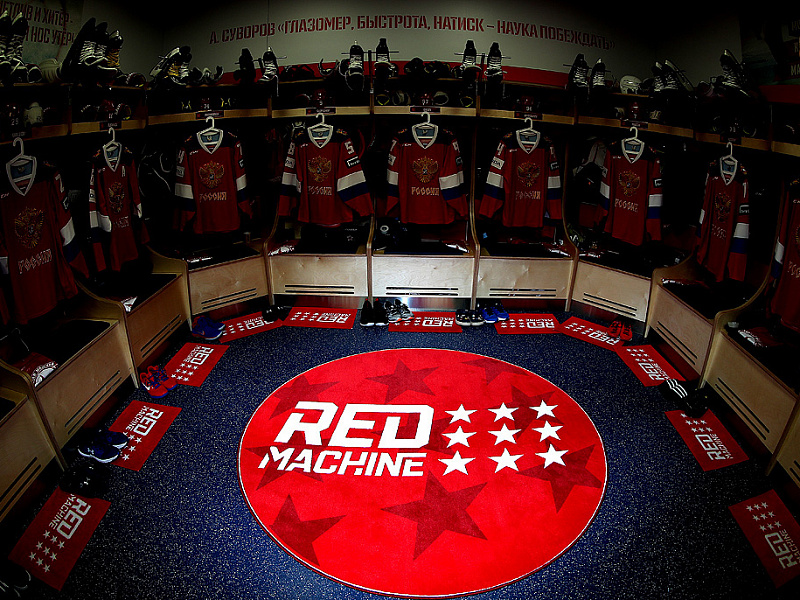 On April 15, the senior Russian national team will begin preparing for the 2019 IIHF World Championship in Novogorsk. The tournament will take place in Slovakia in May.

These following players have been called up:

Goalkeepers: Alexander Georgiev (New York Rangers).

Defensemen: Artyom Zub, Dinar Khafizullin, Vladislav Gavrikov (all SKA), Artyom Sergeev (Salavat Yulaev), Ilya Lyubushkin (Lokomotiv), Yegor Yakovlev (New Jersey Devils), Ivan Provorov (Philadelphia Flyers).

Forwards: Ilya Kovalchuk (Los Angeles Kings), Vladislav Namestnikov (New York Rangers), Artyom Anisimov (Chicago Blackhawks), Evgeny Dadonov (Florida Panthers), Alexander Burmistrov, Alexander Kadeikin, Vladimir Tkachyov (all Salavat Yulaev), Nikita Gusev, Sergei Plotnikov, Nail Yakupov, Alexander Barabanov (all SKA).

Some players from the Russian Olympic team will also be picked after their two matches against France.

Team leader: Roman Rotenberg
Head coach: Ilya Vorobyov
Senior coach: Alexei Zhamnov
Coaches: Anvar Gatiyatulin, Alexei Kudashov
Goalkeeping coach: Rashit Davydov
Physical training coach: Yury Zhdanov
Methodical coach: Lars Johansson
Individual physical training coaches: Denis Korotyshev, Alexander Troshin

Defenseman Ivan Provorov will join the team after he signs a new contract with his club.

Forward Evgeny Dadonov is carrying a small injury. In order to join the national team, he must receive permission from his club after recovery.

Artyom Anisimov will join up with the team on April 26.