ALL NEWS
Russia W have trained for the final time ahead of the 2019 World Championship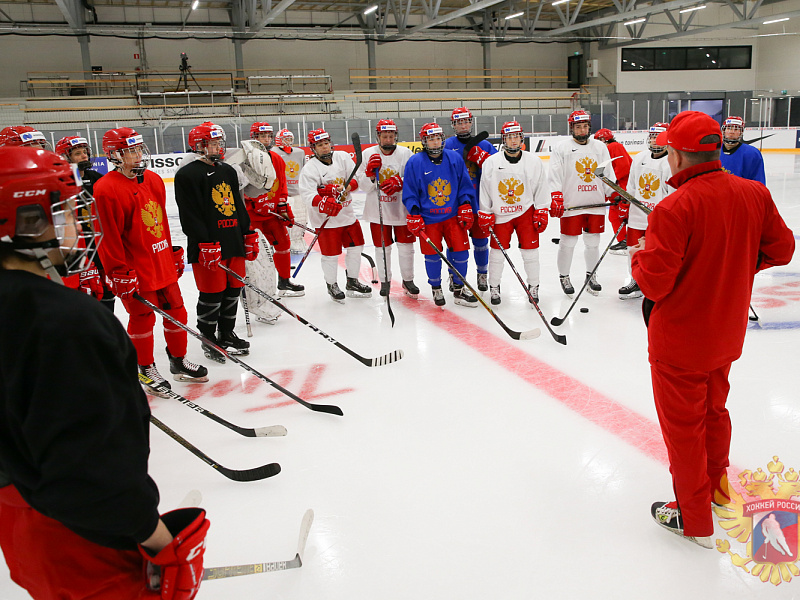 The senior Russian women's national team held their final training session ahead of the first match of the 2019 IIHF World Championship against Switzerland, which is scheduled for Friday in Finland.

Goalkeepers: Merkusheva, Morozova, Prugova.
Whites: Pirogova, Shibanova - Vafina, Timofeeva, Sosina.
Blues: Ganeeva, Savonina - Shtaryova, Dergachyova, Pavlova.
Reds: Nikolaeva, Batalova - Smolina, Kanaeva, Shokhina.
Greens: Teryoshkina - Kulishova, Bratishcheva, Kadirova.

Puck drop against the Swiss is penned in for 19:30 Moscow time on April 5.

Russia W forward Anna Shokhina:

- We worked on our mistakes today at training. At this tournament, the main thing for me is that the team won a medal, and of course I want to help my teammates achieve that. How is Espoo as a city? I like it here, the sun is shining and that always makes you feel great. It's a nice city. In the evening, we will analyse how Switzerland play, and if we have time, we'll also watch the Finland - USA match. I think it will be a very interesting game.