ALL NEWS
Vladislav Tretiak met students at the Moscow State University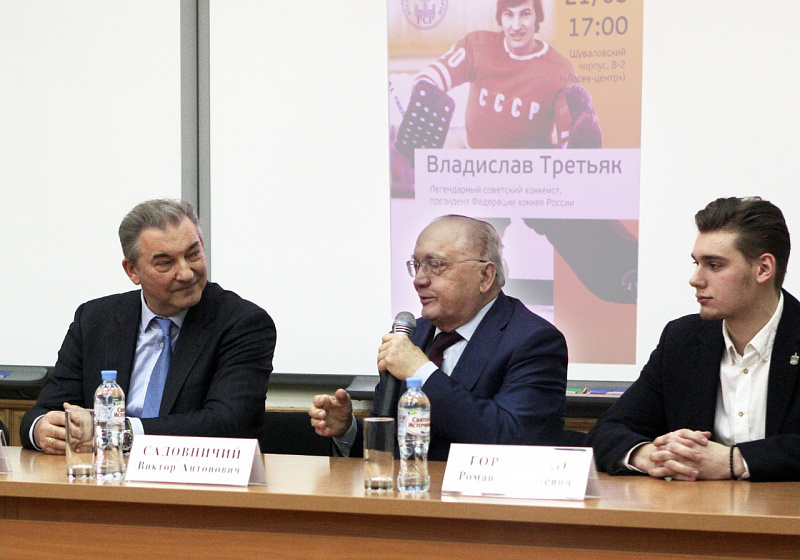 Vladislav Tretiak, president of the Russian Ice Hockey Federation, met with students of the Moscow State University on March 21.

More than 250 students were present at the meeting, while online, people from the likes of Saint Petersburg, Kazan, Penza, Tula, Volgograd and Kursk had the opportunity to watch.

At the meeting, Vladislav spoke about his best achievements in his career, his childhood and student ice hockey alongside answering questions.