ALL NEWS
Russian women's student national team training in Krasnoyarsk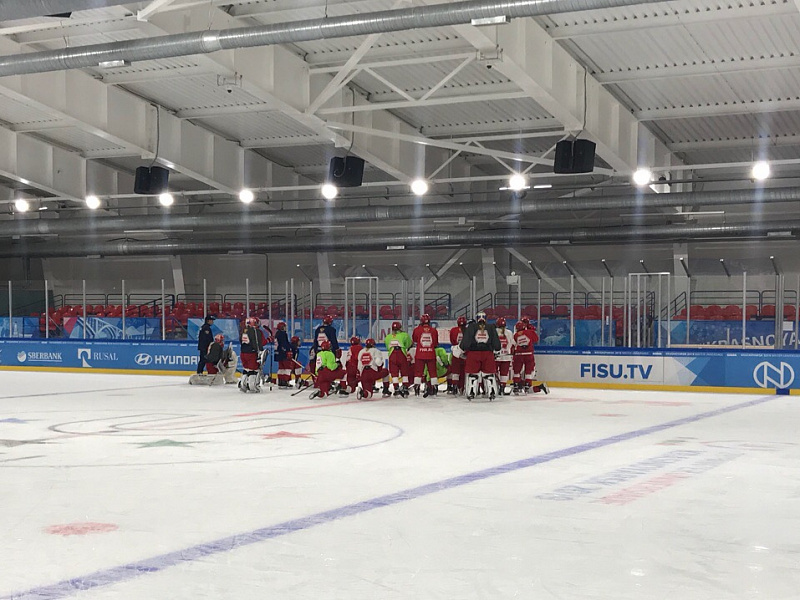 Ahead of the upcoming 2019 Winter Universiade, the Russian women's student national team held a training session in Krasnoyarsk.

The players trained in these following lines:

Nadezhda Morozova, Valeria Merkusheva, Valeria Tarakanova;

Maria Batalova, Anna Shibanova - Ekaterina Dobrodeeva, Anna Timofeeva, Valeria Pavlova;
Elena Provorova, Nina Pirogova - Alevtina Shtaryova, Elena Dergachyova, Anna Shokhina;
Ekaterina Nikolaeva, Anastasia Chistyakova - Evgeniya Dyupina, Alyona Starovoytova, Fanuza Kadirova;
Liana Ganeeva - Nadezhda Volf, Viktoria Kulishova, Oksana Bratishcheva, Landysh Falyakhova.

The tournament will take place between the 1st and 12th of March. In the group stage, Russia will play against Switzerland, China, Japan, the USA and Canada, with the first match set to be played on March 1 with the Swiss. Puck drop is scheduled for 15:30 Moscow time.