ALL NEWS
Reaction after the Euro Hockey Tour match against the Czech Republic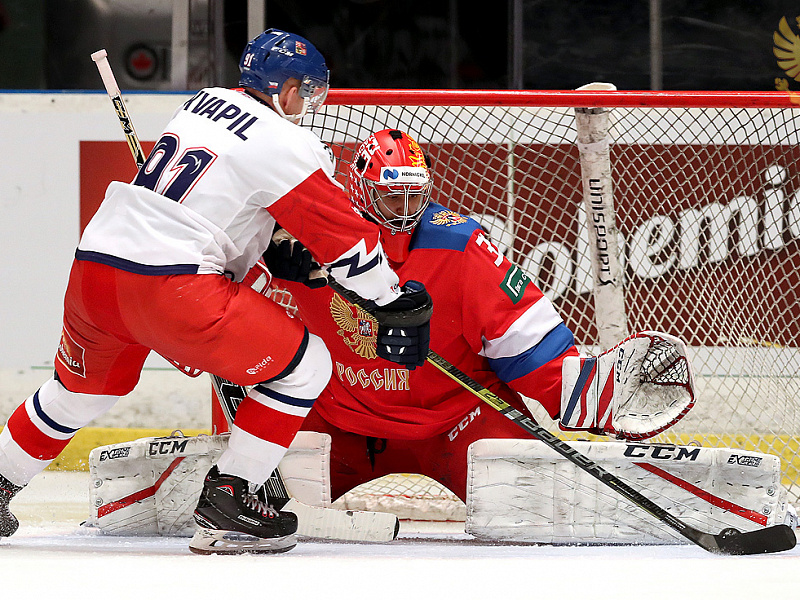 Following the 3:1 victory against the Czech Republic in the third stage of the 2018/2019 Euro Hockey Tour, senior Russian national team head coach Ilya Vorobyov, goalkeeper Ilya Konovalov and forward Vadim Shipachyov shared their opinions.

Russian national team head coach Ilya Vorobyov:

- Emotionally, it was a difficult match for us. Yesterday, we equalised against Sweden, but couldn't win the match. In the second half of today's game we played better. We earned two victories and will now analyse the data we have recorded. How did Ilya Konovalov play? He is growing. Vadim Shipachyov stated that he played poorly? We fought hard and I don't want to speak about players individually. Maybe we expected more from him on faceoff draws. There is a long time before the 2019 IIHF World Championship in Slovakia.

Russian national team goalkeeper Ilya Konovalov:

- I gained confidence after the first match. Having already won the competition, the Czechs didn't attack hard, and they only unleashed 13 shots. I saw the puck late for their goal, but I continued playing with focus. When they had a penalty shot, I kept my concentration, all I needed to do was save the shot and I did. At this level, ice hockey is played at a faster pace, and the players are technically stronger.

Russian national team forward Vadim Shipachyov:

- We should have taken advantage of the opportunities which came our way, then it would have been easier for us. With Dynamo Moscow, Dmitry Kagarlitsky and myself are performing well, however it didn't work out this way with the national team in Sweden. We played poorly in these three matches.