ALL NEWS
Reaction after Russia U18 beat Russia U17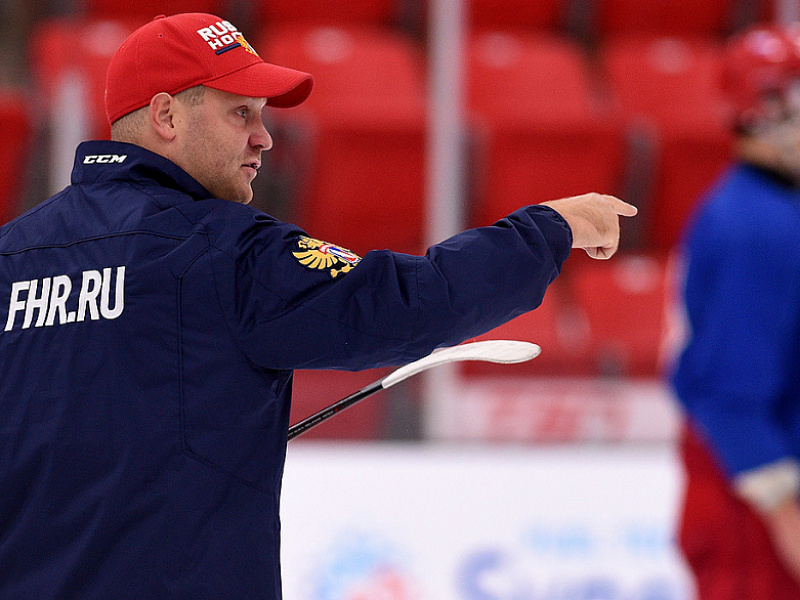 Under 18 Russian national team head coach Vladimir Filatov and defenseman Semyon Chistyakov shared their opinions on the 3:1 victory over Russia U17.

Russia U18 head coach Vladimir Filatov:

- Overall, we could have played better today, but I am satisfied with the performance. We have already picked the squad for the Five Nations in Sochi and this is a chance for the players to make an impact ahead of the upcoming World Championship. In Sochi, we knew that for the exception of a few players, all teams will have their best rosters competing. Alll teams at the tournament are our biggest competitors. I am expecting us to play well.

Russia U18 defenseman Semyon Chistyakov:

- During the first two periods, we didn't play in a very organised manner, but we were lucky that we managed to take advantage of our opportunities. Later on, the game evened itself out, and we played much calmer. We improved further in the third frame. With the Five Nations being the final competition ahead of the World Championship, we need to show our quality, and it's an important part of our preparation plan. There's a nice, positive atmosphere within the group.