ALL NEWS
Reaction after the last 2019 World W18 Championship match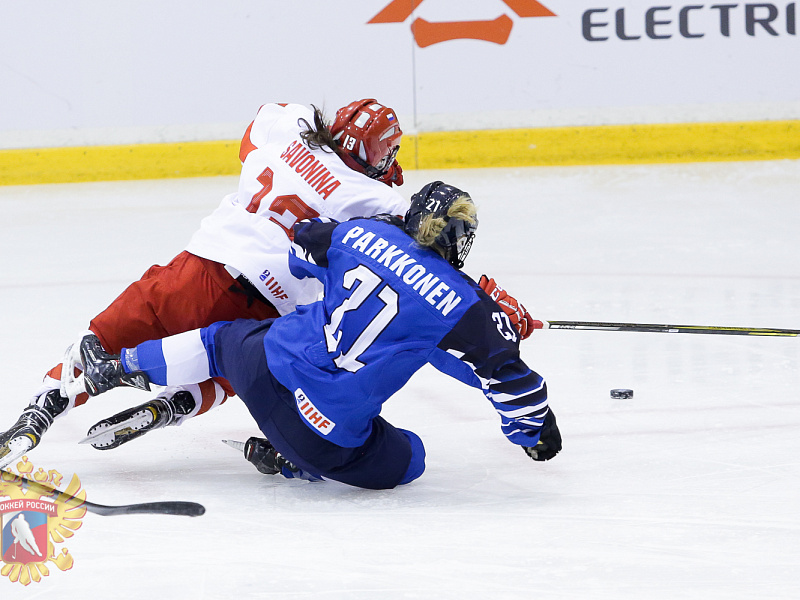 Head coach of the under 18 Russian women's national team Evgeny Bobariko and defenders Anna Savonina and Karina Akhmetova shared their opinions after the third place playoff of the 2019 IIHF World W18 Championship.

Russia W18 head coach Evgeny Bobariko:

- If we could have scored the first goal, the girls might have received the emotions required to compete with energy. We were lacking this after the tough match against Canada in the semi-final stage. Nevertheless, during this World Championship, the players and the coaches have been a united group, and I'm sure that these players will win medals in the future. Over the course of the competition, we became better prepared tactically, but today we just needed a goal to get us going.

Russia W18 defender Anna Savonina:

- I think that we left all of our emotions in the match with Canada. The opponents had more time for recovery, and their semi-final against the USA was a lot different than our game. In every game, all of us gave 100%, and it's a shame that it didn't happen for us in the most important match.

Russia W18 defender Karina Akhmetova:

- We all wanted to win, but after playing against Canada on Saturday, we simply couldn't take advantage of the opportunities which came our way. We lost concentration at times and Finland punished us. Yes, this time we only finished fourth, but next year we will fight for gold.