ALL NEWS
Interviews after losing to Canada at the 2019 World W18 Championship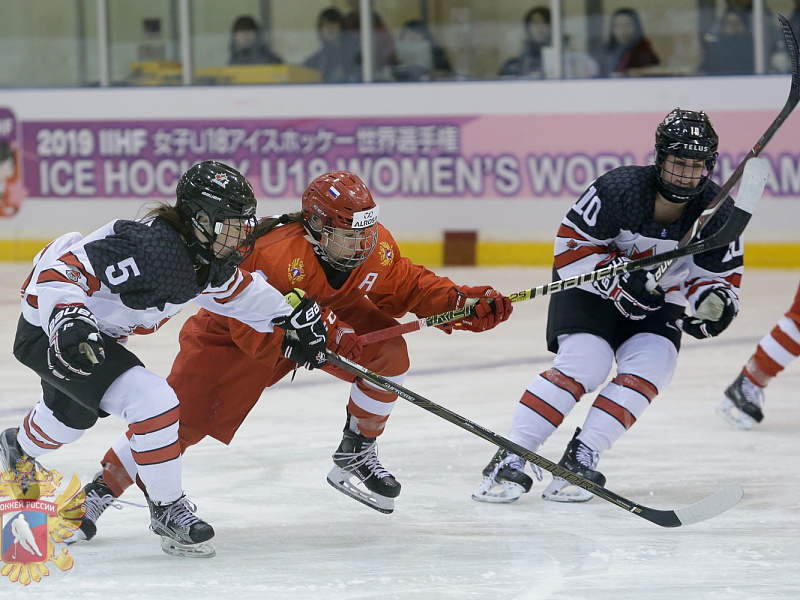 Following the 1:5 defeat to Canada at the 2019 World W18 Championship, head coach of the under 18 Russian women's national team Evgeny Bobariko and forward Varvara Boriskova shared their opinions.

Russia W18 head coach Evgeny Bobariko:

- We started the match well, even scoring a goal which was then disallowed. However, after that, we took too many cheap penalties. The opponents competed at a fast pace, so it was difficult for us to get back into proceedings. Nevertheless, we have a team with character, and the girls will do their best to win the next game. In the quarter-final stage, no matter who we play, we will give 100%.

Russia W18 forward Varvara Boriskova:

- Despite all of the penalties, we believed until the end that we could turn the match around. We tried to play our best ice hockey. One goal against such opponents isn't enough. We had to take advantage of the opportunities which came our way. The turning point? I think it was the disallowed goal in the first frame. We have to win the next match!