ALL NEWS
2019 World W18 Championship. Russia W18 - Canada W18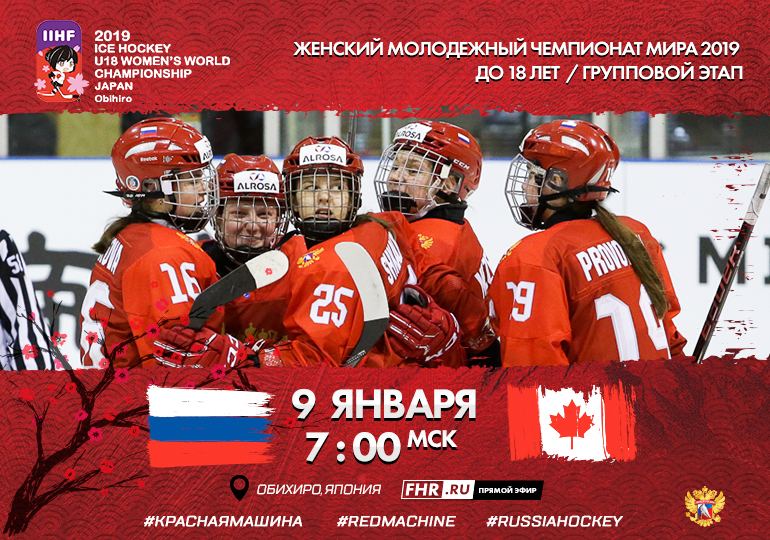 In the third group stage match of the 2019 IIHF World W19 Championship, the under 18 Russian women's national team will take on Canada.

The players will line-up in this following order:

Gredzen (Alpatova);
Provorova, Namestnikova - Luchnikova, Ponyatovskaya, Shashkina;
Savonina, Volf - Markova, Mezentseva, Shkalyova;
Golovkina, Akhmetova - Boriskova, Lopukhova, Lifatova;
Tsatsyna, Glukharyova - Pushkar, Tarasova, Sokolova.

So far, Russia have one win and one defeat at the competition, losing 2:3 to the USA in the opening game before defeating Sweden 5:3. For their part, the Canadians lost 2:3 against the Americans, but they did edge past Sweden 2:1.

Before the tournament, these two teams competed in a friendly match against each other, with Canada winning 4:0.

Puck drop is scheduled for 07:00 Moscow time.