ALL NEWS
Reaction after beating Sweden at the 2019 World W18 Championship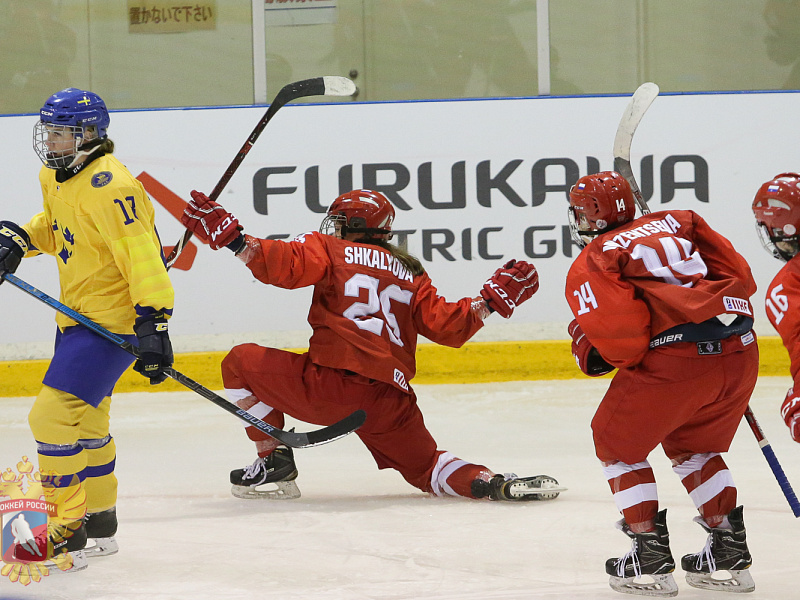 Under 18 Russian women's national team head coach Evgeny Bobariko and forward Elizaveta Shkalyova shared their opinions after beating Sweden 5:3 at the 2019 IIHF World W19 Championship in Japan.

Russia W18 head coach Evgeny Bobariko:

- In the first period, we played really well and could have scored more goals, but it was the opposite in the second frame. We stopped moving. In the break, we spoke to the girls, and they corrected their mistakes with a great performance in the third period. In my opinion, Karina Akhmetova's goal at 3:3 was crucial, we took charge of the game after that and it was clear that we weren't going to allow the opponents to equalise again. Tomorrow, we will go for a walk, train and hold a theory session ahead of playing Canada.

Russia W18 forward Elizaveta Shkalyova:

- I am overwhelmed by emotion! We fought for each other. Thank you to my teammates, they helped me score a hat trick today with their excellent assists. Overall, we need to stop taking so many penalties, but we continued playing as a team until the very end. We know that the Canadians are strong with their fast paced game, but we will try our best and I think everything will work out.