ALL NEWS
Russia W18 participated in a photoshoot ahead of the 2019 World Championship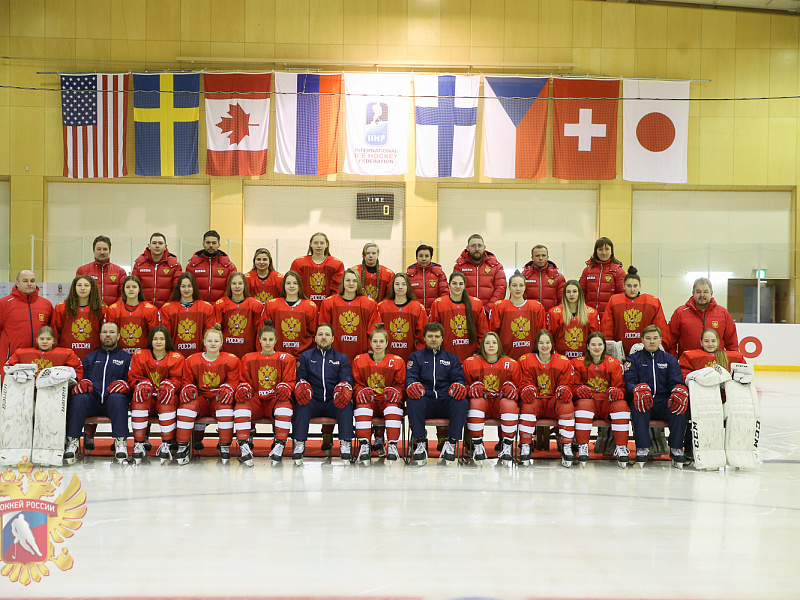 In preparation for the 2019 IIHF World W18 Championship in Japan, the under 18 Russian women's national team participated in a tournament photoshoot.

Polina Luchnikova is the captain while Elena Mezentseva and Varvara Boriskova will wear the "A" on their jerseys.

Ahead of the competition, the players took part in an official International Ice Hockey Federation (IIHF) photoshoot, before they began training on the ice.

Russia W18 play their first match of the 2019 World Championship on Decemeber 6 at 11:00 Moscow time. The opponents are the USA.