ALL NEWS
Vita Ponyatovskaya: "I'm happy to play at my second World W18 Championship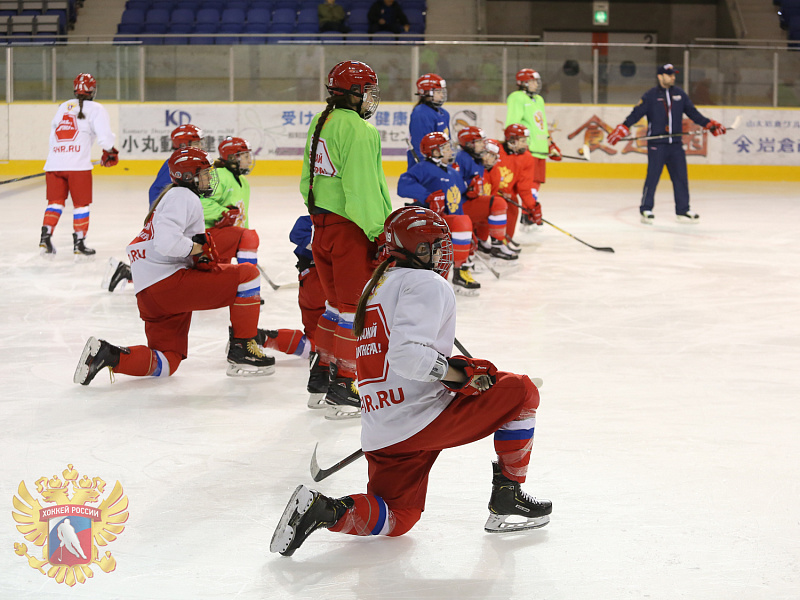 In Japan, where the under 18 Russian women's national team are preparing for the upcoming 2019 World W18 Championship, forward Vita Ponyatovskaya shared her opinions on the training camp:

"This is my second World Championship, but at first, there was doubt whether I would be able to travel here. Nevertheless, in the end, I am happy to be here. After spending a few days here, we've fully adapted to the time difference, when we initially arrived it felt strange to train when I wanted to sleep. In my opinion, the USA, Canada and Sweden will be our biggest opponents, they all like to play ice hockey at a fast tempo. We can't wait for the competition to begin!

During the past four months, I have been studying and training in Canada. In comparison to Russia, the culture is very different: for example, in Canada a stranger can walk by you in the street and give you a smile. That doesn't happen in Russia. Here, in Japan, everything is very unique, but we're staying in a small town and there's barely any people here."

On January 3, the team will play Japan, before another friendly with Canada a day later. The 2019 World W18 Championship will begin on January 6 with a match against the Americans.