ALL NEWS
Reaction after beating Denmark at the 2019 World Junior Championship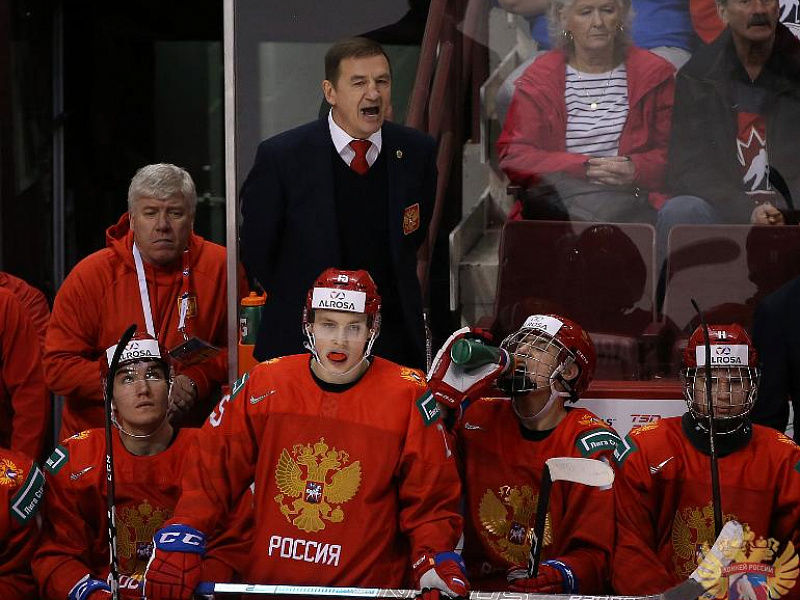 Following the 4:0 victory against Denmark at the 2019 World Junior Championship, Russia U20 head coach Valery Bragin, defensemen Alexander Romanov and Dmitry Samorukov, and forward Vasily Podkolzin shared their opinions.

Russia U20 head coach Valery Bragin:

- I congratulated our players with the victory and spoke about the mistakes which need to be corrected. The main thing was the lack of discipline. This is the World Championship, so this should be a team effort. Overall, I would say that the quality of our performance was good. The first game at such a big tournament is always difficult in terms of emotions, the players need to have cooler heads. The Czech Republic is a very serious opponent.

Russia U20 defenseman Alexander Romanov:

- What's the difference between the KHL and World Junior Championship? The experience of players and their quality. The speed of play depends on the opponents. The smaller ice size? Some KHL teams play on a Canadian sized rink and I competed at the Super Series, so this isn't a problem for me. It will be a high level match against the Czech Republic.

Russia U20 defenseman Dmitry Samorukov:

- We're satisfied with the game, but the opponents were often on the powerplay, which tells us that we made mistakes. We spent a lot of time in the attacking zone, but we stuggled to find shooting lanes. We didn't underestimate the Danes, all teams are strong here so we tried to play well. We will try to improve our level of performance.

Russia U20 forward Vasily Podkolzin:

- I'm not reading the press and I am trying to fully concentrate on this competition. It was my first game at such a high level, I was playing against players two years older than me. Nevertheless, I was prepared. It will be a tough match with the Czechs, we'll get ready for that game.