ALL NEWS
Russia W18 squad for the 2019 World Championship in Japan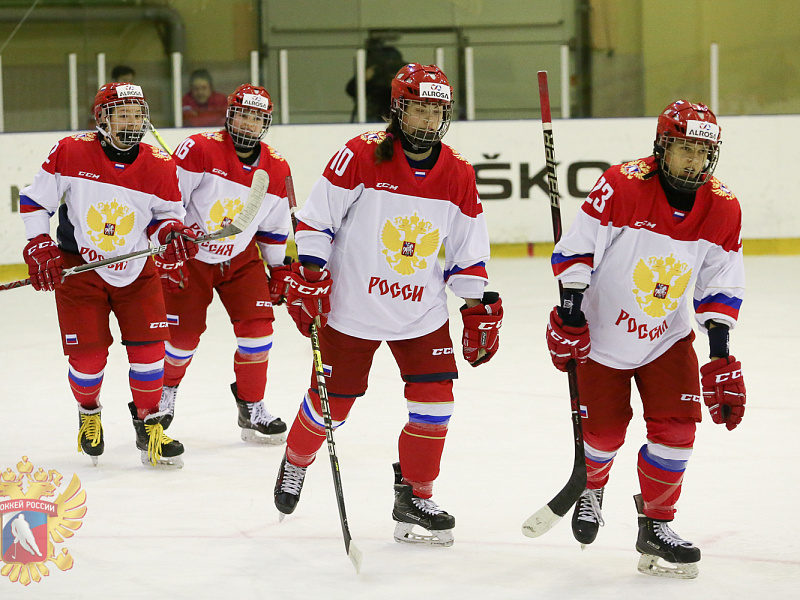 The management team of the under 18 Russian women's national team have named the squad made up of 23 players to participate at the 2019 World Junior Championship in Japan.

Goalkeepers: Anna Alpatova, Darya Gredzen, Eva Grubareva.

Defenders: Elena Provorova, Olesya Namestnikova, Anna Savonina, Irina Tsatsyna, Anastasia Golovkina, Nadezda Volf, Karina Akhmetova.

Forwards: Polina Luchnikova, Vita Ponyatovskaya, Ilona Markova, Kristi Shashkina, Elena Mezentseva, Elizaveta Shkalyova, Ekaterina Sokolova, Sofiya Lifatova, Varvara Boriskova, Maria Pushkar, Polina Tarasova, Anna Lopukhova, Kristina Glukharyova.

The 2019 World W18 Championship will begin in Japan on January 6.

Russia W18 head coach Evgeny Bobariko:

- Today, we worked on our special teams and tactics for overtime. We know our strengths and weaknesses. I want to win every match, but on January 13, we will see where we are in the standings. We're not afraid of any opponents and we'll have our own tactical game plan. On January 3 and 4, we will play friendly matches against Japan and Canada respectively, before the World Championship begins on January 6. We will begin training in Japan on January 1.