ALL NEWS
Reaction after beating Switzerland U20 in Canada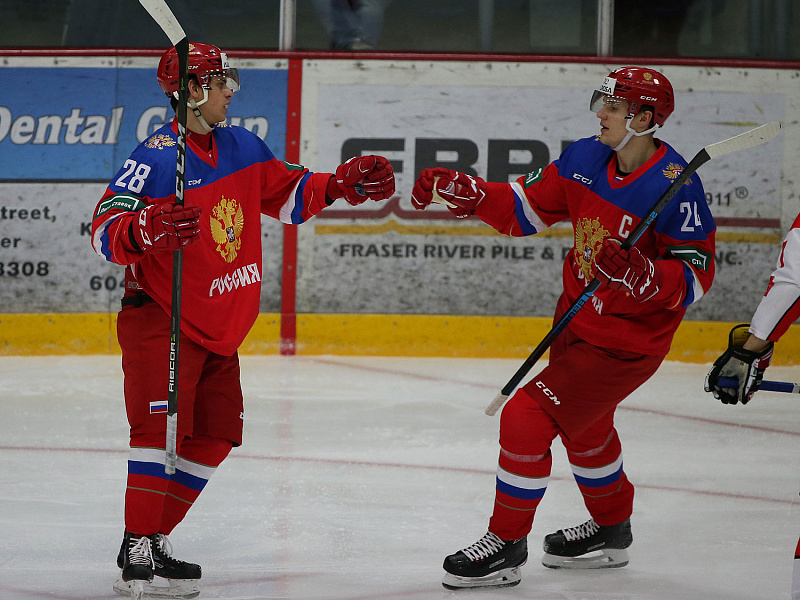 Head coach Valery Bragin and forwards Grigory Denisenko and Klim Kostin shared their opinions after Russia U20 defeated Switzerland 4:1 in a warm-up match for the 2019 IIHF World Junior Championship.

Russia U20 head coach Valery Bragin:

- We played with quality at the start of the match. However, after we went 3:0 up, we lost our concentration a little, but we managed to recover. For the majority o the match, the players stuck to the game plan and this pleases me. This allows me to assume that we will keep improving with every match at the World Junior Championship. Have we decided on the final squad for the tournament? There is one position yet to be decided.

Russia U20 forward Grigory Denisenko:

- I think that we played well, but there are still aspects which require improvement. Tactically, we need to stick to the game plan better. I scored two goals? I am grateful to my teammates for dishing out great assists. However, with all due respect to Switzerland, we will play against strong opponents at the competition. I feel comfortable playing in one line with Klim Kostin.

Russia U20 forward Klim Kostin:

- Friendly matches are there so you can correct your mistakes. We'll keep working. Before last season, Russia were always in the medals at the World Junior Championship, but the tournament in Buffalo was a failure. That's in the past and we drew the required conclusions.