ALL NEWS
Reaction after beating Finland at the 2018 Channel One Cup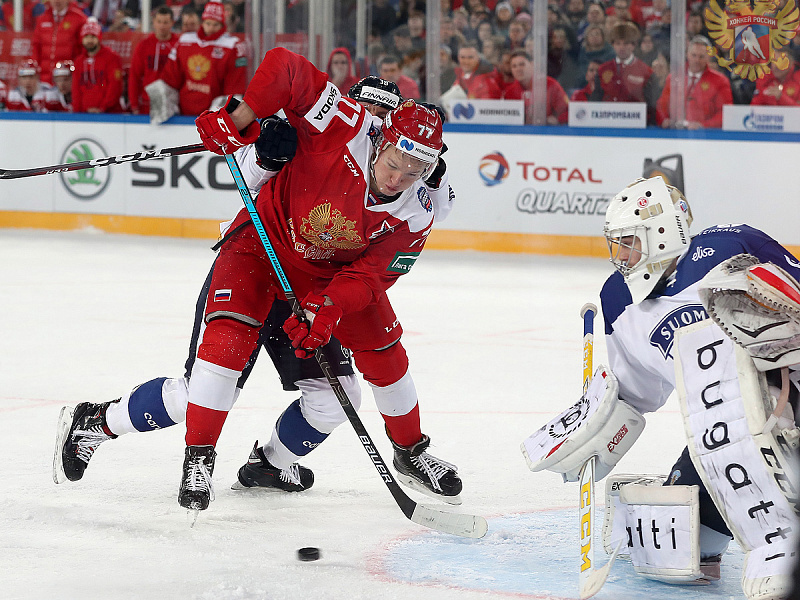 At the Gazprom Arena in Saint Petersburg, Ilya Vorobyov, Kirill Kaprizov and Sergei Plotnikov shared their opinions after Russia's 2018 Channel One Cup victory against Finland.

Russian senior national team head coach llya Vorobyov:

- A huge thank you goes to the fans for coming to the stadium and giving us this celebration. At the start, it was difficult for us, but we improved and won in confident fashion. I think that all of the participants will remember this match forever. I feel fantastic, and everything including the organsation was wonderful. All athletes want to compete in front of a large crowd. We planned on skating in the morning, but after arriving late from Moscow, we decided not to. We had to get used to the rink so that's why the first period turned out the way it did.

Russian senior national team forward Kirill Kaprizov:

- It's a large stadium and a lot of fans came to see us play. It was a great match. If the roof would have been open, there could have been snow. My historical goal? Mikhail Grigorenko gave me a perfect pass and Alexander Elesin had taken a shot just before I scored. The goal wasn't anything special. Some of us were nervous, others weren't. The start of the match wasn't great, but we improved and eventually played well.

Russian senior national team forward Sergei Plotnikov:

- In matches like this, the most important thing is the quality of the ice. Today, it was good. There were lots of supporters, the atmosphere was a bit different, and it seemed as though the rink was bigger than usual. No one looked at the roof. I don't know if the ice was better because the roof was shut, but we had no problems in skating well. Before the tournament started, Nikita Nesterov said that we need to win the Channel One Cup, and we did it. It's amazing to play in front of 70,000 fans. This was one of the best matches which I have participated in. We play for the fans. Football is the number one sport in Russia? No, ice hockey is!