ALL NEWS
2018 Channel One Cup. Russia - Finland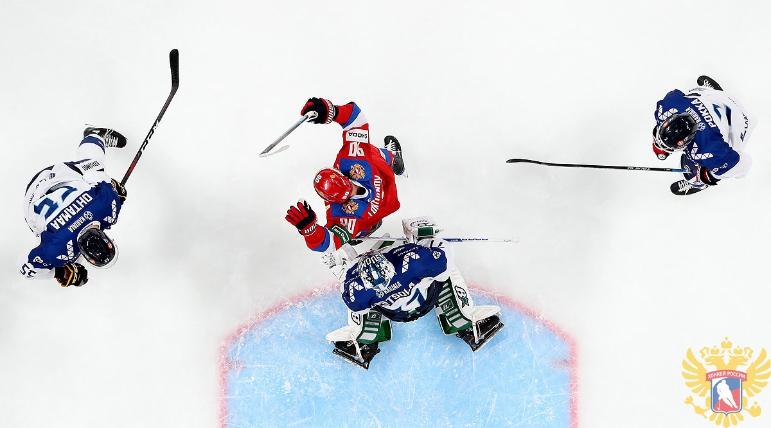 In Saint Petersburg, the senior Russian national team will take on Finland in the third and concluding match of the 2018 Channel One Cup.
Russia made a perfect start to the second stage of the 2018/2019 Euro Hockey Tour, beating Sweden 3:2 in a dramatic penalty shootout at the Legends Park arena in Moscow with Mikhail Grigorenko and Vladislav Gavrikov equalising from 0:2 down in the third period. In the ensuing shootout, forward Mikhail Grigorenko then netted the winner. Our team then thrashed the Czechs 7:2 with Vasily Tokranov, Nikolai Prokhorkin, Andrei Loktionov (2), Kirill Kaprizov and Andrei Kuzmenko (2) all scoring.
For their part, Finland were 3:0 up against the Czech Republic in Tampere, but they contrived to lose 3:4 in a penalty shootout. Nevertheless, they turned the tables in the second game in Moscow, recovering from a 0:2 deficit to beat Sweden 3:2 with goals from Oule Palve, Antti Kalapudas and Jani Lajunen.
It's expected that the ice hockey attendance record in Russia will be broken in this match.
Puck drop is scheduled for 17:00 local time at the Gazprom Arena, Saint Petersburg. Channel One and Match-Igra will broadcast live in Russia while you can follow text on our
official Twitter account
.