ALL NEWS
Reaction to the victory against the Czech Republic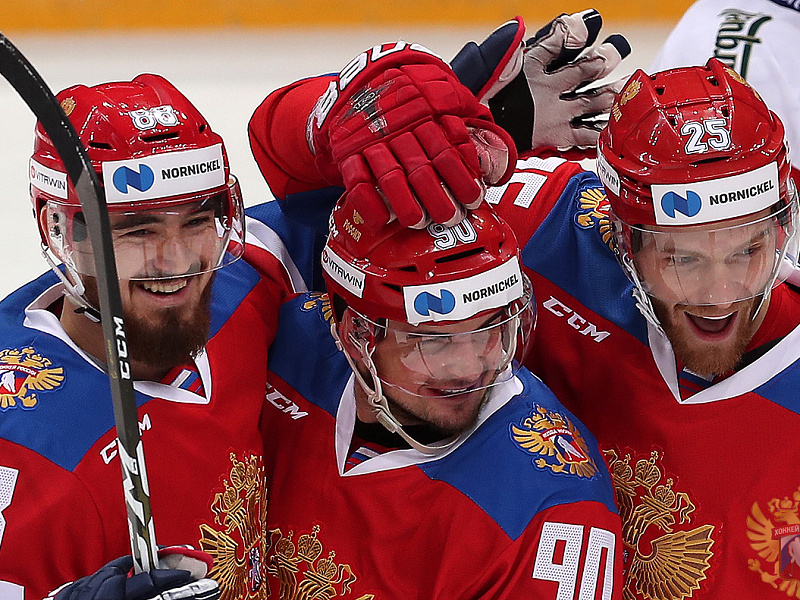 Russian senior national team head coach Ilya Vorobyov:

- The guys did a great job, it was obvious which game plan the opponents had. We were patient and a lot went our way. How is Kirill Kaprizov? I have just spoken to him and he said that he's fine, but the doctors will now assess his condition. In the first period, it became clear how the Czech Republic were going to play, they were physical. Andrei Loktionov was excellent in the first line? I want to focus on the team, not individual players. All three goalkeepers will travel to Saint Petersburg. If we go by logic, then Igor Shestyorkin will play in the next match. Did we let Ilya Sorokin play both matches in Moscow so that Igor can play at the Gazprom Arena? Yes.

Russian senior national team forward Andrei Kuzmenko:

- I scored my two goals thanks to having good chemistry with my line mates. I'm happy that I am managing to score for the national team. I enjoyed playing with Evgeny Ketov and Ilya Kablukov, and I hope they liked being in the same line as me too! We played in the attacking zone practically the entire game. Am I disappointed about not scoring a hat trick? These things happen, but it did go through my mind when I missed a chance for a third goal. At the Karjala Cup, we played poorly against Finland, but we made up for that defeat today. Hopefully Kirill Kaprizov will be fine.

Russian senior national team forward Andrei Loktionov:

- We were nervous in the first period because of our desire to achieve revenge for the loss at the Karjala Cup. I think that the score reflects the balance of play. If I'm not mistaken, the Czech Republic only had two shots on target in the first period, and they took lots of penalties. Thankfully, we scored on the powerplay. There is a big match approaching in Saint Petersburg? We will play to win against Finland. I think that it's the first game of its kind in Russia. We'll fight and give our all.