ALL NEWS
A photo exhibition dedicated to Anatoly Tarasov opened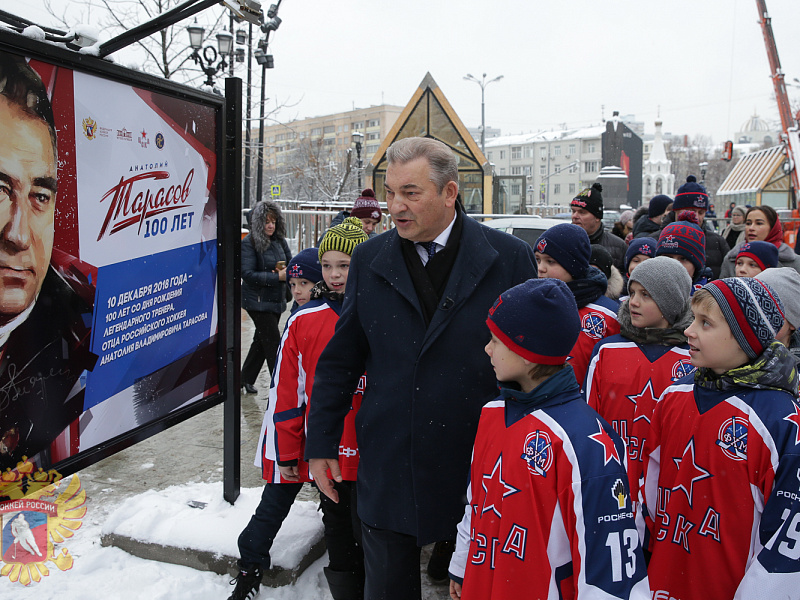 On Tverskaya Bulvar, Moscow, the photo exhibition dedicated to the 100th anniversary of Anatoly Tarasov's birthday was given its grand opening with Russian Ice Hockey Federation president Vladislav Tretiak attending.

Vladislav spoke to young HC CSKA Moscow academy players and shared his memories of Anatoly Tarasov while showing the children around the exhibition.

"It's great that everyone in Moscow can see these rare photographs," stated Vladislav Tretiak. "These photos tell us about a legendary person. Anatoly Tarasov always wanted us to follow his example. Our main opponents were Canada, who had started playing ice hockey earlier than us. As a result, we needed to work more intensively, and Anatoly made sure that happened by creating tactics and new training exercises. He introduced a winning philosophy."

The exhibition, which is made up of photographs from the Tarasov family archives, is open for everyone to enjoy between the 3rd and 24th of December 2018.