ALL NEWS
Reaction after beating Finland at the 2018 Karjala Cup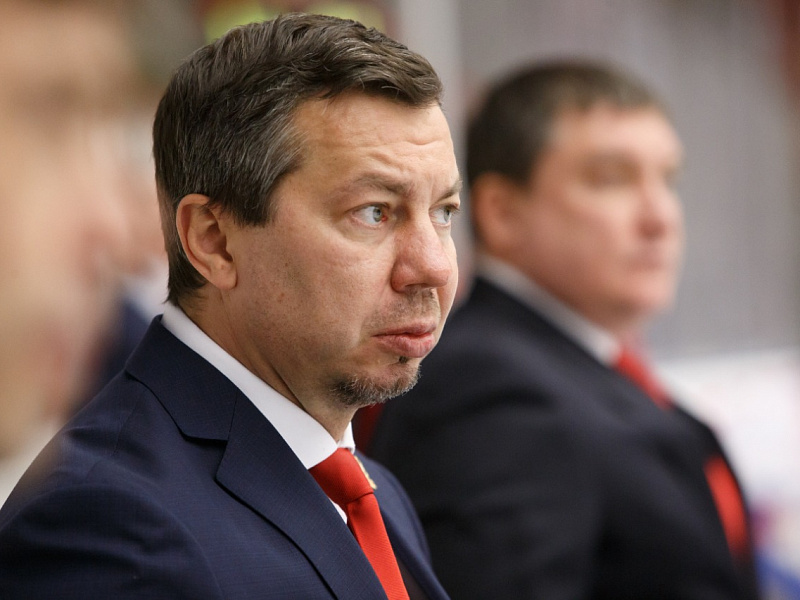 After beating Finland 3:0 at the 2018 Karjala Cup, Ilya Vorobyov, Mikhail Grigorenko, Andrei Pedan, Denis Zernov and Ilya Sorokin shared their emotions with the media.

Russian national team head coach Ilya Vorobyov:

- 3:0 is a good result. Overall, the team played well, and we stuck to the game plan. The guys did a great job, but I don't want to single any of them out, they were all excellent. We didn't have a lot of time to prepare, we had a meeting and showed the players how the Finns were going to play. It's important that everything worked out in our favour.

Russian national team forward Mikhail Grigorenko:

- Of course, it's nice to start the tournament with such a result. We played well and opened the scoring early in the match. Ilya Sorokin was solid, our special teams worked to good effect, and maybe things even worked out better than we expected. My goal? Andrei Loktionov stole the puck, found me and I burst away from the defence with speed.

Russian national team defenseman Andrei Pedan:

- I am satisfied with the match, the team won and we had the right mindset before the game began. For my goal, Ivan Telegin fought for the puck in the offensive zone, saw me behind his back and I hit the target with my attempt. The goalkeeper didn't see my shot.

Russian national team forward Denis Zernov:

- Everyone in the team is helping and supporting each other. There haven't been any problems at all. The difference between playing for the senior and Olympic national teams? Here, the ice hockey is slightly different, and you feel more responsibility. The opponents are stronger.

Russian national team goalkeeper Ilya Sorokin:

- It was an intense match with lots of shots. All of the guys did a fantastic job, they helped me in some moments too. On the powerplay, Finland had some clear chances as well as when competing at full strength, but the players made brilliant blocks.