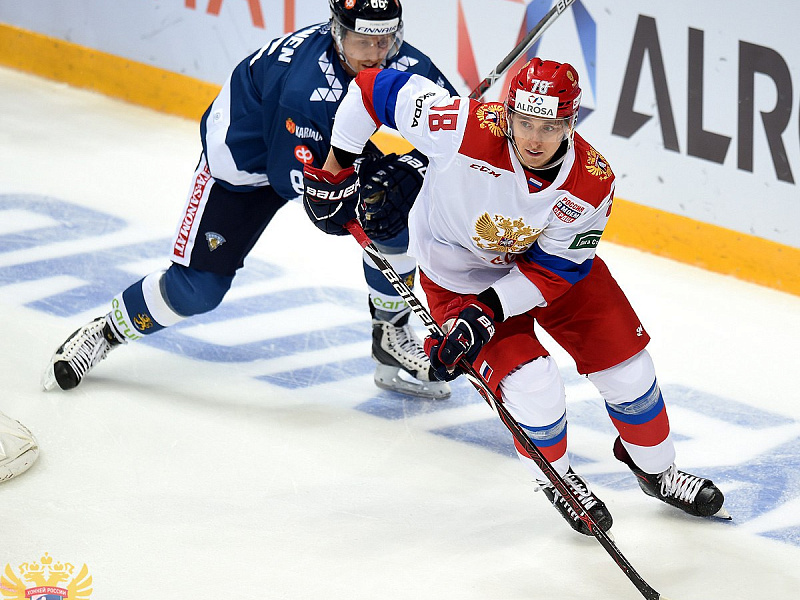 Today, the senior Russian national team will take on Finland in the opening match of the 2018 Karjala Cup in Helsinki.

On Wednesday, the players trained in these following lines:

Goalkeepers: Shestyorkin, Sorokin, Konovalov.
Whites: Nesterov, Blazhievskiy - Kaprizov, Loktionov, Grigorenko.
Blues: Khafizullin, Vasilevskiy - Kuzmenko, Byvaltsev, Barabanov.
Reds: Barantsev, Elesin - Golyshev, Zernov, Mikheev.
Blacks: Pedan, Zub - Telegin, Kadeikin, Ketov.
Oranges: Antipin - Slepyshev, Shalunov, Dergachyov.

Puck drop is scheduled for 19:30 Moscow time at the Hartwall Arena in the Finnish capital.