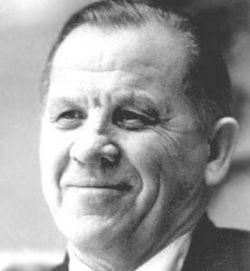 September 25 marks the 109th anniversary of the birth of Vladimir Egorov, who was an honoured USSR Master of Sport and one of the founders of the national ice hockey school.

Furthermore, as head coach of Krylya Sovetov between 1948 and 1961, Vladimir won the gold medal of the USSR championship and the USSR Cup. He also also claimed silver and bronze of the domestic league.

Vladimir was inducted to the Russian Ice Hockey Hall of Fame in 2004.